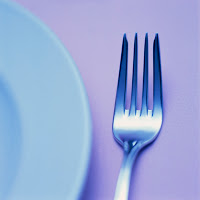 The town of Black Mountain has several really good restaurants. You can find southern cuisine, contemporary American, European, seafood, southwestern, German, Thai, Mexican, pizza and pasta, the list goes on. It goes without saying that we're really excited about heading to the Taste of Black Mountain on September 11. We love food and we love the Black Mountain restaurants, so for the second year, we're throwing our support behind them by sponsoring this yummy event.
Our fantastic local restaurants will be serving samples of their cuisine to the public from 5:30pm to 7pm in the tent next to Sun Trust Bank on Route 9 in Black Mountain. Several restaurants and breweries are participating, such as Madison's, Highland Grill & Oyster Bar, Camino's, Thai Basil just to name a few. Plus, our innpugs, Csaba and Bugsy, were happy to learn that our friends at Bone-A-Fide bakery will also be on hand.
Tickets to Taste of Black Mountain are available at the Black Mountain-Swannanoa Chamber of Commerce Visitor Center on State Street (828.669.2300). You can also pick up tickets at the event.