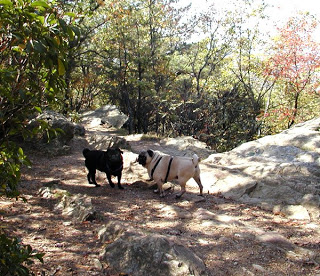 Csaba and Bugsy at the top of Kitsuma
Enjoy more photos below of our Kitsuma hike this past week, and if you're in our neck of the woods near Halloween, check out the following activities:
October 27-November 1: The spooky Haunted Trail and Haunted House open at 7pm at Sky Island and Campground Old Fort. Call 828.669.4928 for more information. Cost is $6 for children and adults.
October 31: Paws of Black Mountain holds its Do the Doggie Mash Halloween Party from 6pm to 9pm. Don't miss free refreshments for your furry friends, plus a costume contest behind HT Pappas (formerly Front Porch Grill) on E. State Street.
October 31: McCune Assisted and Independent Living Center at 101 Lion's Way in Black Mountain will have tons of treats and loads of fun in a safe, indoor environment for kids 12 and under, from 6:30pm-8:30pm. Call 828.669.8452 for details.
October 31: Black Mountain Inn will show the movie Sleepy Hollow. Enjoy cider, popcorn and marshmallows by a bonfire. Festivities start one hour before sundown. Cost is $5. Costumes will be rewarded. For information, call 828.669.6528.
Kitsuma photos: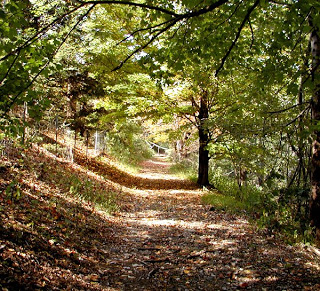 The start of the trail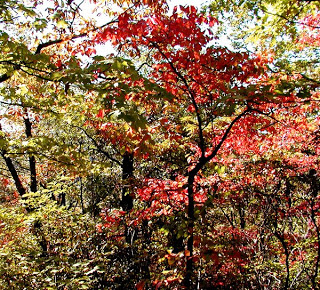 Lots of splashes of red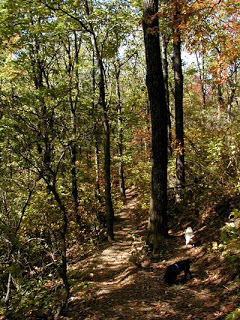 See the pugs on the trail?

Pretty view from one side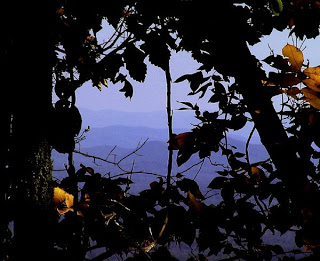 View from the other side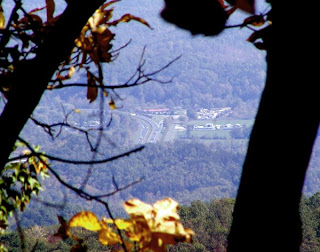 The town of Old Fort