We'd like to share some information on two exciting events taking place in the area this weekend: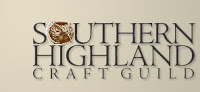 The 61st Annual Craft Fair of the Southern Highlands — get a taste of regional folk art at the bi-annual Craft Fair of the Southern Highlands, October 16-19, 2008. From the Southern Highland Craft Guild: The Craft Fair is an event where connoisseurs and novices alike come to craft a collection, connect with tradition, and invest in regional culture. The Craft Fair takes place in beautiful downtown Asheville at the Civic Center, 10am-6pm Thursday through Saturday, and 10am -5pm Sunday. Over two hundred craftspeople fill two floors with fine handcrafted items, while local musicians play live on the arena stage, and craft educators share their knowledge with children in hands-on projects. Additional information about this event is available at 828-298-7928. The Fairs take place at the Asheville Civic Center, 87 Haywood Street, in downtown Asheville, NC. Hours are Thursday to Saturday, 10 am to 6 pm, Sunday 10am to 5pm. Admission is $6 with children under 12 free with an adult. Group discounts are available.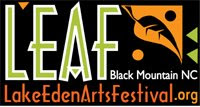 LEAF — The Lake Eden Arts Festival (LEAF) will take place October 17-19 at Camp Rockmont in Black Mountain. Set in an absolutely gorgeous location, LEAF is dedicated to community outreach. According to its website, LEAF features musical performances, over 40 healing arts workshops such as Yoga & Tai Chi, folk art, juried handcrafts, a national $1000 poetry SLAM, camping, a zipline, canoes, kayaks, and swimming, a talent contest, a fiddle contest, mountain drum circles, plus a Kids Village. Hopefully you've got your tickets to LEAF because we hear they are sold out for this weekend. However, you can catch the next celebration of LEAF in May of 2009, just in time for beautiful Spring in the mountains.
Additionally, in order to better serve our innblog readers, we will be making it a priority to blog on a very regular basis. Watch for posts every Tuesday, Thursday and Saturday. Coming up on Thursday is our next fall foliage report.