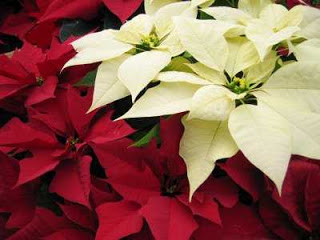 Now, we know what you're thinking. October just ended and people might be making their Thanksgiving plans, but why the mention of Christmas? Well…it's that time of year…Biltmore is just days away from inviting guests to America's largest home to enjoy the holidays Vanderbilt-style. The theme this year is "Christmas Traditions from Around the World" with a focus on countries where George Vanderbilt traveled. Our friends at Biltmore say it takes a year of planning and six months of preparation, then another three weeks to install the decorations inside the House. What you will see is nothing short of amazing.
Raising of the Banquet Hall Tree
The start of the Holiday season kicks off with the Raising of the Banquet Hall Tree on Wednesday, November 5, at 10am. Our friends at Biltmore tell us, "The 34-foot Frasier Fir will arrive in style as a team of Belgian draft horses pulls it to the front of Biltmore House. Guests will be able to watch as Biltmore staff carry the tree into the Banquet Hall and set it up."
The Fraser Fir was the most popular type of Christmas Tree when George Vanderbilt invited guests to Biltmore House's opening on Christmas Eve in 1895, and it continues to be so today because of its fragrance and long-lasting needles.
Free Seminars
Biltmore will hold several holiday seminars each day from November 7 through November 23. The pastry chefs will offer up their secret recipe for the gingerbread house at Biltmore, hosts will share stories about the Vanderbilt and Cecil families and their traditions, the Floral Displays staff will give out decorating tips, the Winery staff will teach you about chocolate and wine pairings (yum!) and more. Visit Biltmore's Christmas page for more information.
25th Annual Candlelight Christmas Evenings
From November 7 through January 3, Biltmore House opens its doors for Candlelight Christmas Evenings, where guests can take a self-guided tour of Biltmore House at a specific time during the evening hours. One of the best parts about seeing Biltmore after dark is seeing the fireplaces aglow while you walk past all the magnificent decorations. You really do get the feeling that you're one of George Vanderbilt's guests back when the house opened in 1895 on Christmas Eve. Part of the experience also includes roving carolers, live music, choirs singing European carols, and ballet dancers twirling in the Winter Garden.
Evergreen Forest
New this year is a sparkling forest on the lawn in front of Biltmore House. The centerpiece is a 55' Norway Spruce, weighing 6000 pounds. The Spruce tree was chosen because it grows to a greater height than the Fraser Fir. It will be surrounded by other trees and shrubs adorned with lights — literally thousands of lights — on the front lawn of Biltmore House.
Tickets
Keep in mind that if you are our guest at the Inn on Mill Creek, you can purchase daytime admission tickets to Biltmore Estate (which includes the House, Gardens, Winery and Farm Village) at a discounted rate, and those tickets are good for two consecutive days. As a lodging partner with Biltmore, we also have the ability to upgrade your tickets for Candlelight Christmas Evenings. Please contact us at 828.668.1115 or e-mail us for details.