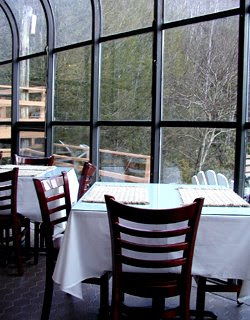 Our 2009 "Almost Spring" project is almost done! This year, we decided to redecorate the dining solarium, where we serve breakfast in Spring, Summer and Fall. So far, we've added dark walnut chairs, Innkeeper Dave's custom cut tables with glass toppers and white tablecloths, and a new sofa (pictured below), which has been great for relaxing and watching as Mother Nature wakes up the outdoors out of winter's sleep.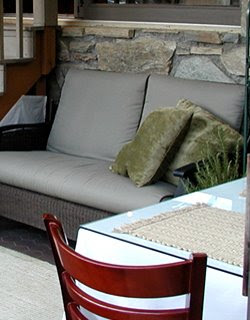 Below are a few more photos that we took of the progress. Enjoy!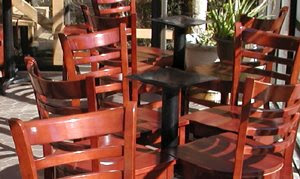 The chairs arrive! Still waiting on table tops…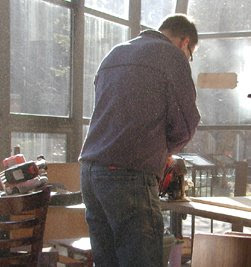 The sawdust flies as Dave puts his magic touch on the table tops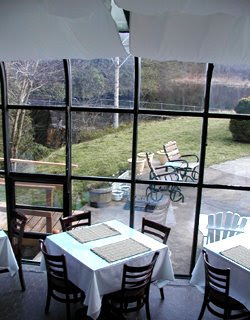 View of the dam and water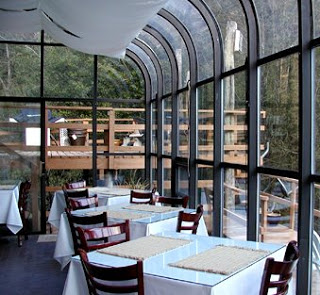 Almost done!
We have a few finishing touches to add (table toppers, houseplants, etc.) and then we'll be checking this off our 2009 Project to-do list. Can't wait for our guests to have the first breakfast in the "new" solarium!