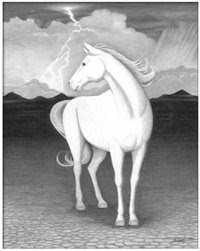 Our friends at White Horse Black Mountain, a music and arts venue located in the heart of downtown Black Mountain, have some great performances scheduled for the month of September. If you are in the mood to hear great local talent, check the list below or visit
www.whitehorseblackmountain.com
for more details.
Friday, September 4 – Shantavaani, described as world music from raga to reggae! Shantavaani means "peace through music".
Saturday, September 5 – Songwriter and music storyteller Chuck Brodsky:
More about Chuck from his website,
www.chuckbrodsky.com
:
His spoken introductions to his songs can be as spellbinding as his colorful lyrics, which he brings to life with a well-travelled voice and a delivery that's natural and conversational. His groove-oriented strumming and fingerpicking draw on influences from the mountains of western North Carolina where he now lives, and from lots of different good old traditional folk stuff of all kinds.
Friday, September 11 – WSNB (We Sing Nasty Blues): From their website, www.wsnbmusic.com (where you can also listen to their music): The WSNB sound flirts with swampy rock and roll and soul while keeping a deep blues root running through its core. This ain't your mama and daddies blues. The twin leads from guitarist Nate Brown and harpist Willie Shane Johnston create a signature sound that's topped off by vocals from Willie Shane that are as unique and soulful as the great Bobby Blue Bland. Rounding out the lineup is the rock solid rhythm section of Clay Ford on bass and Jason Gardner on drums.
Saturday, September 12 – Appalachian reggae musician Ras Alan:
Ras Alan has performed at the Smithsonian Folklife Festival and the subsequent "Smithsonian to the Mountains Tour", and his music has been featured on Country Music Television (CMT), NPR stations and PBS, among others. More about Ras Alan is available at
www.appalachianreggae.com
.
Friday, September 18 – Levi Douglas and Josh Singleton sing the blues: These two well known local musicians are White Horse favorites and will perform acoustic sets.
Levi Douglas band website: www.myspace.com/levidouglasband
Friday, September 25 – Cowboy Jack Clement and Marley's Ghost:
Tennessee native and country music legend Cowboy Jack Clement is described as "one of the true treasures offered to the music-loving public". You can learn more about him at www.cowboyjackclement.com. Marley's Ghost has been performing since the 1980s and is described as "beautiful harmonic Americana". The band's website is
www.marleysghostband.com
.