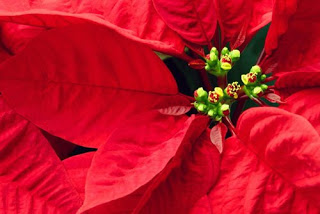 Almost two months and Christmas will be here…the year has gone by so fast! In 2009, guests at the
Inn on Mill Creek Bed & Breakfast near Black Mountain
will again have the opportunity to get a Biltmore ticket upgrade to attend Christmas Candlelight Evenings at
Biltmore Estate
in Asheville, North Carolina. The entrance to Biltmore Estate is approximately 20 minutes west of the Inn.
Beginning November 6, Biltmore Estate begins its Christmas at Biltmore celebration and daytime admission tickets are $60. So, in keeping with our celebration of 10s for the Inn Turns 10 celebration of the Inn on Mill Creek's 10th birthday, Biltmore tickets purchased at the Inn are $10 off the regular gated daytime admission price. Biltmore daytime admission tickets are $50/ticket for our guests and are good for two consecutive days. You can experience so much at Biltmore and the two-day ticket allows you to take your time and fit everything in.
As the year heads into the holiday season, workers at Biltmore Estate spend three weeks decorating the Estate for Christmas. This year's theme is A Gilded Age Christmas and you'll see 100 decorated trees on the Estate, 50 inside Biltmore House itself. The floor-to-ceiling tree they place in the 7-story Banquet Hall is honestly breathtaking. Biltmore House is decorated in a way that gives you a feeling for the opulence of the period when the Vanderbilts entertained family and friends at Biltmore House during what was known as the Gilded Age.
On the front lawn, there will again be a lighted 55′ Norway Spruce surrounded by what can only be described as "islands" of other lighted trees and shrubs. Additionally, 10,000 feet of white pine and Fraser fir garland, hundreds of poinsettias and wreaths, and thousands of lights, ornaments and other decorations will definitely put you in a Christmas mood.
And if you would like to experience Christmas Candlelight Evenings at Biltmore, we can upgrade your daytime admission ticket to a Candlelight Evening ticket for $10. So what is Christmas Candlelight Evenings? From November 6 through January 2, visitors to Biltmore can take evening self-guided tours of the 175,000-square-foot Biltmore House. We're told there will be over 100 candles and 30,000 lights in the House, plus they light the fireplaces, and the crackling fires in the Banquet Hall triple fireplace…it's just, wow. Plus, ballroom dancers, choirs, musicians and storytellers will be in Biltmore House to entertain visitors.
Guests of the Inn on Mill Creek can purchase daytime admission tickets to Biltmore Estate any time, including after you arrive at the Inn. Here are a few things to know about the Christmas Candlelight Evenings upgrade (and we'll go over this when you make your request by phone – 828.668.1115 – or by e-mail):
1) We request a 3-day advance notice in order to be able to process your Christmas Candlelight Evenings ticket upgrade with Biltmore Estate.
2) Ticket upgrades are day and time specific; evening tours can be scheduled as early as 5:30pm.
3) If you would like to have dinner on the Estate, we can help make a reservation.
4) As a Biltmore Estate lodging partner, our daytime admissions tickets are good for two consecutive days; your Candelight Christmas Evenings upgrade allows you to go the day of your evening tour, as well as the full day after.
5) We do charge $10 to your credit card per upgrade when the tickets are processed, and the upgrade is nonrefundable.
6) Christmas Candlelight Evening tours are not available on Nov. 24, Nov. 26, Dec. 24, and Dec. 25.