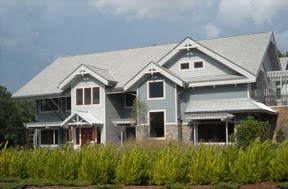 Baker Exhibit Center at the NC Arboretum
Photo Courtesy of the North Carolina Arboretum
So the weather has been a little bit rainy and cool for this time of year, which means it's a great time to explore indoor activities in the mountains western North Carolina, our neck of the woods. Here are a few examples of ways to keep warm while enjoying the area:
You have one day left to experience the 62nd Annual Craft Fair of the Southern Highlands at the Civic Center in Asheville. More than 200 craftspeople, many of whom are part of the Southern Highlands Craft Guild, display their hand crafted works on two floors of the Civic Center. There is live music as well. You can find everything from wood carvings to jewelry, from fiber to clay, from glass to metal to pottery and everything in between. These are amazing regional artisans presenting what are truly works of art.