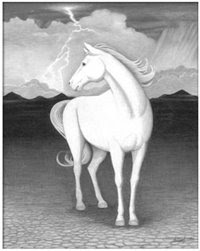 Bob Hinkle and Kim Hughes, owners of the White Horse Black Mountain music and arts venue in downtown Black Mountain, have arranged a free special Christmas Eve concert on December 24, featuring the debut of The Wilderness Act.
Lance and Carissa Moore are The Wilderness Act, a folk-duo with ancient celtic influence. Regional music fans will remember guitarist Lance and pianist and fiddler Carissa from their previous group, Gypsy Bandwagon.
Additionally, Bob and Kim, will perform during the Christmas Eve concert at White Horse. Kim had a successful opera career for 15 years in New York and Bob's 40-year music and entertainment background includes performing with the Good Earth and the Virginians and managing other performers such as Etta James and Harry Chapin. Both Bob and Kim are amazing singers and we're glad to hear they'll be lending their voices to the concert on Christmas Eve.
For more information about White Horse Black Mountain, including a calendar of upcoming acts, visit www.whitehorseblackmountain.com