Happy 2010! We're excited about the new year here in our neck of the woods between Black Mountain and Old Fort, North Carolina. And in true busy-body innkeeper fashion, we're working on a project list for the months ahead.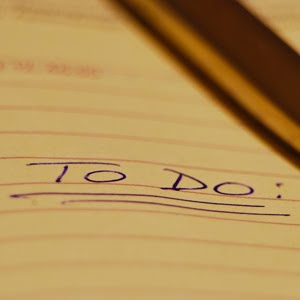 First, here are some of the project goals we began and/or completed in 2009 at the Inn on Mill Creek:
Planting a White Garden of white-blooming shrubs and flowers and silver-foliage plants
Making concrete benches from bench molds for use around the property
New tables and chairs for the dining solarium (plus white fabric panels on the solarium ceiling)
Continuing our "Greening Up the Inn" initiative of becoming an eco-friendly business
Planning and constructing a walking labyrinth based on labyrinths found in Sweden (paying homage to Brigette's dad's lineage)
Planning a nature trail around our 7 1/2 acres in Pisgah National Forest
Additionally, in 2009, we became members of the Cornell Lab of Ornithology and enjoyed seeing the opening of the Mountains section of the North Carolina Birding Trail, on which we are a site. We also joined the universe of Twitter (the twitterverse as they say), and you can follow our tweets at http://twitter.com/InnOnMillCreek. We post lots of pictures there and are having fun connecting with people on Twitter.
Being the list makers that we are, our 2010 list of projects has begun and includes:
Planning and constructing a fire pit near the top of our apple orchard (location has already been mapped out)
Installing tongue-and-groove pine or cedar ceiling in the North Terrace Room (similar to what we have in the Lake View Room and Great Room
Creating a mini-garden near the driveway and solarium, under the Great Room window (current home of our thriving Prickly Pear cactus…it will stay but will have to share its space with some new plantings)
Continuing to plan landscaping around our walking labyrinth that we installed in 2009
Continuing to plan our nature trail at the Inn
Establishing a Facebook page for the Inn, where we'll be posting photos and information, as well as upcoming events around the area
Continuing to tweak the Inn's website to add pages for hiking, birding and guest photos
Our first project goal for 2010 is to become a stop on the McDowell Quilt Trail, an initiative begun in June of 2009, in which quilt blocks are installed on buildings throughout our county. We're thrilled to become part of this effort to extend the Quilt Trail of Western North Carolina into McDowell County. Stay tuned as we work with the Quilt Trail committee and volunteers to design a quilt block for the Inn.
Our best wishes for a fantastic 2010!