On our Facebook page, you can see our seasonal photo albums and photos we take around the Inn, such as this one of a little visitor we saw just yesterday at the suet feeder outside of the Inn's solarium.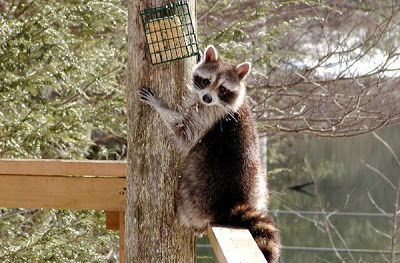 Additionally, we'll be sharing local events and information about the fantastic shops and restaurants in Asheville, Black Mountain, Old Fort and other great towns nearby. Our blog posts and Twitter posts will also be linked up to Facebook, so you can get everything all in one place if you like.
We hope you'll join us on Facebook by becoming a fan of the
Inn on Mill Creek
. We look forward to connecting with all our fans!