To get you smiling as we head into the weekend, here are the latest flowers in bloom at our Bed & Breakfast near Old Fort, Black Mountain and Asheville in the mountains of Western North Carolina. Enjoy!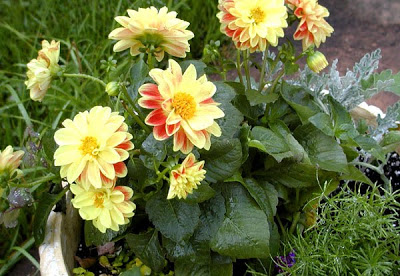 Dahlias with Dusty Miller and Asparagus Fern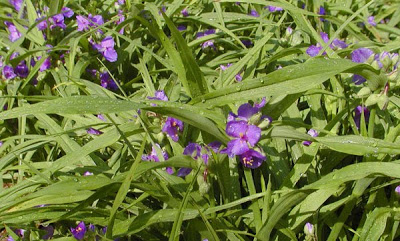 Spiderwort, and lots of it!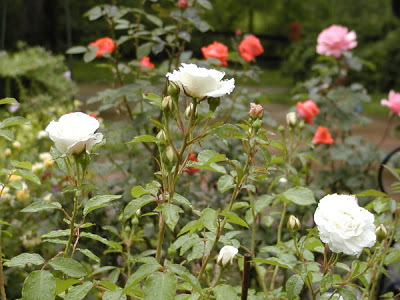 Roses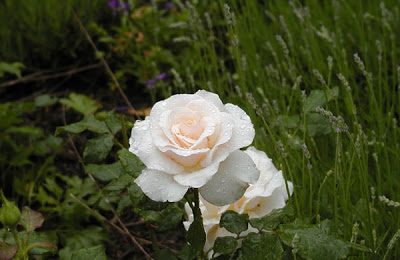 Roses, with Lavender blooms coming soon!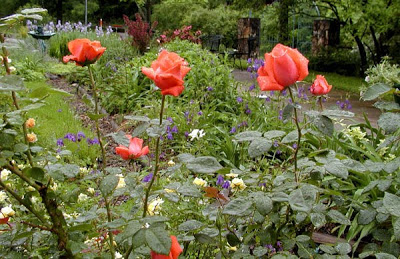 More roses in the Pool Garden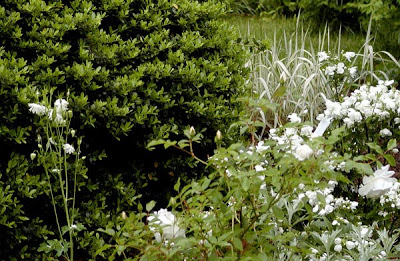 The latest look of the White Garden (still a "budding" garden as we say)
Also in bloom as of May 20: Sage, Dwarf Mockorange, Catmint, Weigala, Columbine, Dianthus, Lobelia, Sedum, Coreopsis, Pansies (still going strong even though the temps are warming up!), Marigolds, and one of our favorites — Peonies!
Blooms coming soon: Lavender, Hydrangea (including a new Annabelle Hydrangea in the White Garden), Phlox, Daylilies (lots of purple and peach varieties), Asiatic Lilies, and plenty of Rhododendron and Mountain Laurel on the ridges. It's going to be a beautiful transition from Spring to Summer this year.