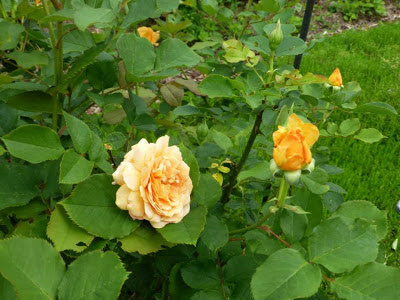 Our favorite rose bush at the Inn in bloom
Spring is always beautiful in the North Carolina mountains, but this year, we've seen the mountains gradually wake up to Spring, which is different from the past two years when Spring sprung right out of the gate in mid-March and quickly headed into summer by May. Since springtime has been more normal this year, guests of the Inn on Mill Creek Bed & Breakfast have been thoroughly enjoying the weeks of vibrant green leaves on the trees and gradual blooms as springtime makes its way from our neck of the woods around Asheville and Black Mountain to higher elevations along the Blue Ridge Parkway nearby, just in time for the Parkway's official opening this weekend.
What a gorgeous season it has been! Below we share a few photos taken this spring around the Inn on Mill Creek: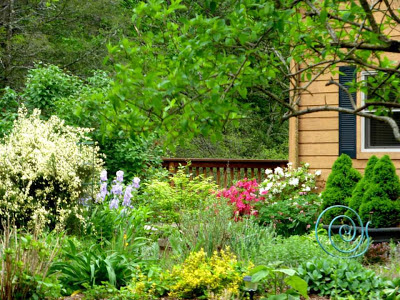 Spring color at the Inn on Mill Creek in early May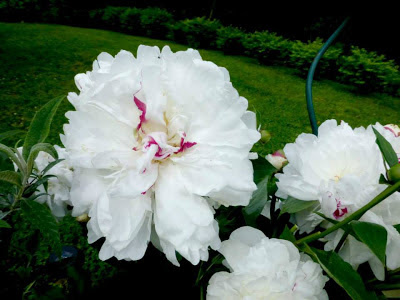 Peonies in the White Garden were three weeks late but worth the wait!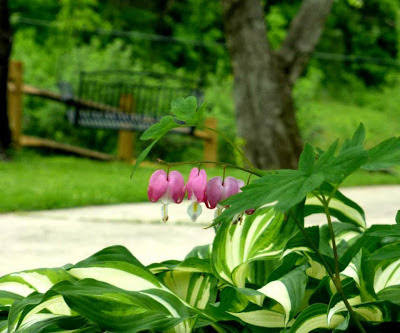 Bleeding hearts are almost done, while the hostas are just getting started!
You can find many more in our 2013 photo album and on our Bed & Breakfast Facebook Page, where we also share photos of the area taken by talented local photographers and our talented guests.
Have a safe and happy Memorial Day weekend!