Exciting news to share: Inn on Mill Creek Bed & Breakfast is one of BnBFinder's 2013 Glorious Garden Award winners!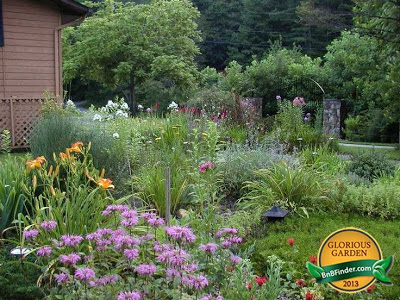 BnBFinder is a worldwide Bed & Breakfast directory, with more than 3,000 B&Bs listed on the site. Plus they include recipes on their site and have a fantastic blog as well. BnBFinder showcases all that's unique about B&Bs on their Facebook, Twitter, and Pinterest pages.
For more photos of what blooms at the Inn on Mill Creek B&B near Asheville, Black Mountain and Old Fort, NC, check out our Flowers at the Inn Pinterest Page. And stay tuned because we have more garden plans for 2014!