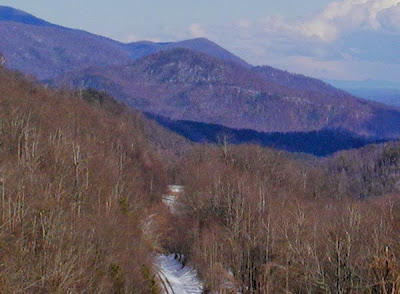 View of Royal Gorge down the road from the Inn, Winter 2010
Happy 2014! The beginning of the year is also the beginning of what we call the Quiet Season in the North Carolina mountains around the Inn on Mill Creek Bed & Breakfast.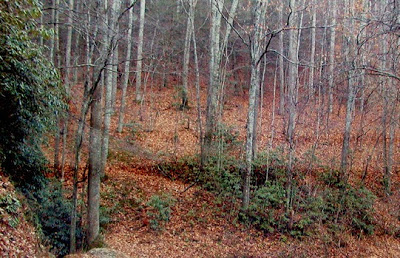 Trail in Pisgah National Forest, nice and quiet with no crowds
From January 1 through March 31, 2014, you can take advantage of fewer (or no) crowds, less traffic on roads and hiking trails, and the peaceful calm of the mountains and Pisgah National Forest in the wintertime with 10% off your reservation of two or more nights at the Inn on Mill Creek. Valentine's Day weekend included!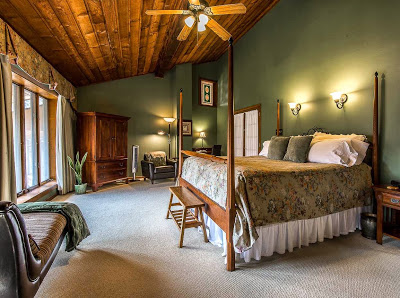 Tuck away in the cozy Lake View Room at the Inn on Mill Creek B&B
You can check availability and reserve online here; please note that the discount will be added after we receive your reservation in the system and before you receive your confirmation. Or you can call us at 828.668.1115 (9:30am-9pm EST daily).