Just a quick March update on our newest garden space at the Inn on Mill Creek, the Guest Favorites Garden. While the daffodils in the Pool Garden have heralded in spring right on schedule at the Inn, located near Asheville and Black Mountain, North Carolina, the daffodils that we planted in the Guest Favorites Garden are a bit late to emerge.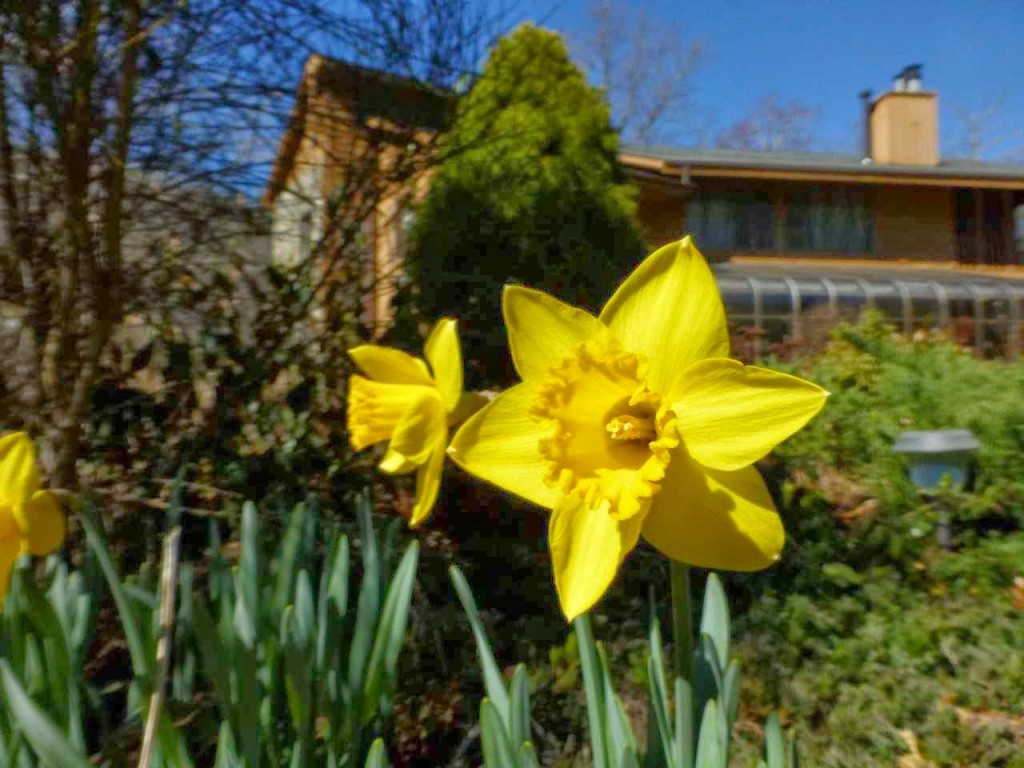 Daffodils in the Pool Garden at the Inn on Mill Creek B&B, March 20
While we wait for the Guest Favorites Garden (GFG) daffodils to bloom, we continue to plan the remainder of the garden, installed on a slope near the main drive. Still deciding on astilbe colors for the shady section, but the decision has been made regarding hostas and the choice is American Halo. Three of these will be planted next month to start the hosta collection in the GFG (photo courtesy of ecgrowers.com):
American Halo Hosta
We've also landed on our choice of peony for the other, sunnier end of the garden. It's called Monsieur Jules Elie (photo by Clemson University):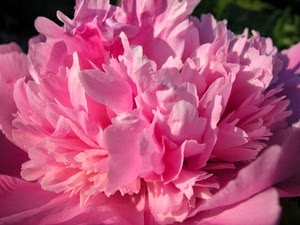 Monsieur Jules Elie peony bloom
Stay tuned for next month's update when we start planting!