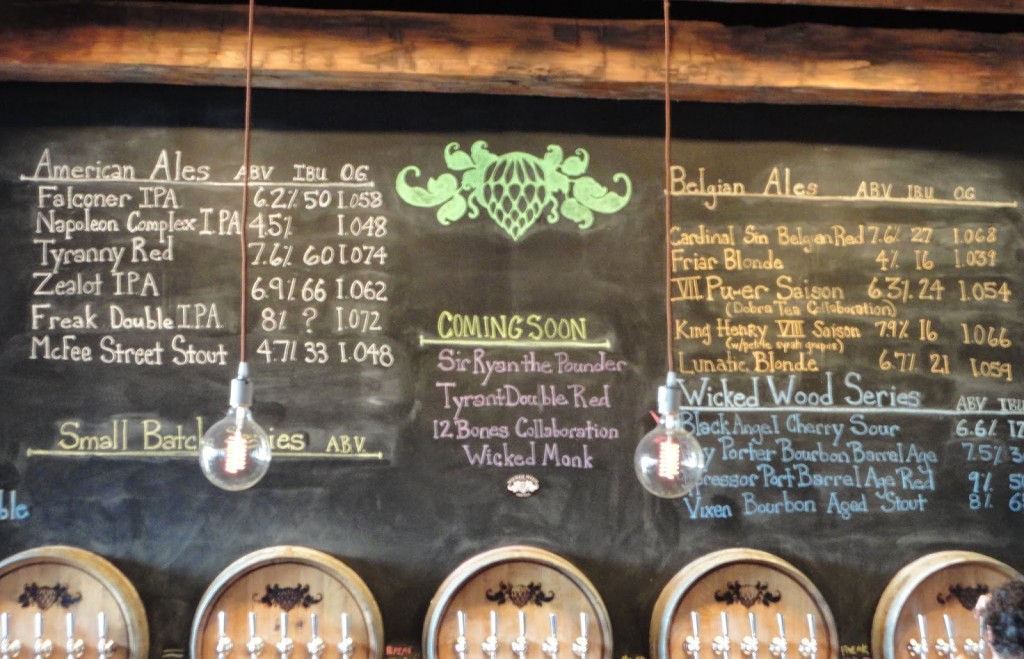 Wicked Weed Brewing in Asheville [photo credit: boabeerblog]
We're told that Asheville, NC, has more breweries per capita than any other city in the United States. And we believe it. Currently, there are 16 craft breweries (and counting), and Asheville has something like 80,000 residents, so there is plenty of brew for Ashevillians and visitors alike. Favorites of ours include the Black Mocha Stout from Highland Brewing Company in Asheville, Green Man IPA from Green Man Brewery in Asheville, and the GFY Scotch Ale from Lookout Brewing Company in Black Mountain. And we love so many others as well.
If you'll be in the Asheville area from May 23 through May 31, 2014, and you love craft breweries, you're in luck! It's the 3rd annual Asheville Beer Week, with beer dinners, beer tastings, and such. The week culminates with the 5th annual Asheville Beer City Festival on May 31.
For information and a full list of events, visit https://avlbeerweek.com/.
Not able to make it to the area for Asheville Beer Week? No worries, there are activities going on all the time, including:
Asheville Brewery Tours mobile and walking guided tours and tastings at local breweries
The Asheville Brews Cruise with behind-the-scenes walking and mobile tours and tastings
The Asheville Ale Trail: Smartphone-friendly maps for self-guided brewery tours
See where it all begins, with hops: tour Hop-N-Blueberry Farm in Black Mountain