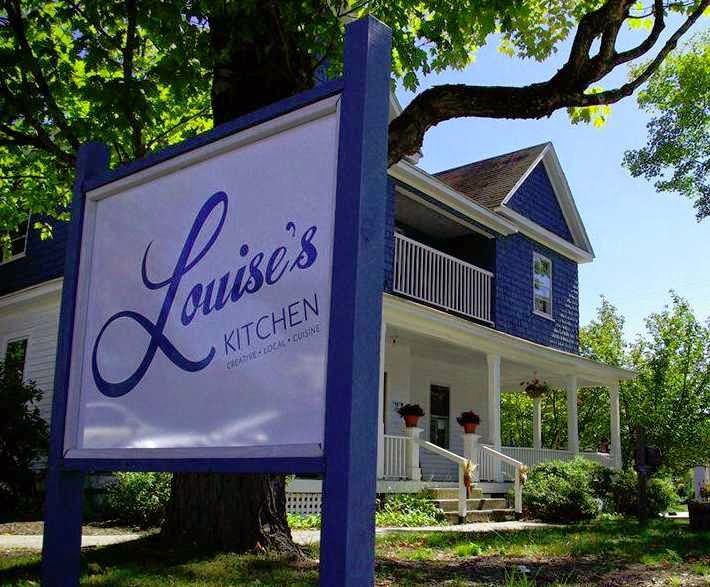 Louise's Kitchen, a stop on the Ultimate Foodie Tour and Pub and Grub Crawl
It's a common scenario: You find a terrific little vacation spot with several great restaurants and they all look awesome, and you know that they add so much to the area in terms of history and culture, which you'd love to experience. Black Mountain, North Carolina, is one such place. Problem is, you don't have time to try them all before you head home. Well, let's solve that problem, shall we?
We're excited to share that Creative Mountain Food Tours will be kicking off guided walking food tours in June of 2014. The Black Mountain Food Tours are between 2.5 and 3 hours, on select Fridays and Saturdays. The food tours offer tour goers the chance to "stroll, sip and taste while going behind the scenes to
hear insightful tidbits of Black Mountain's culture, history and
cuisine by chatting with knowledgeable and entertaining local chefs,
owners and guides."
Many of our guests' favorites are part of the tours, including FRESH Wood Fired Pizza, Dark City Deli, Black Mountain Ale House, Louise's Kitchen, Lookout Brewing Co., Dobra Tea, and more.
Choose between three unique tours:
The Ultimate Foodie Tour takes foodies to at least five eclectic eateries, where top chefs and restaurant owners will share what inspired them to call Black Mountain home.
The Dessert Tour is for those of you, like Innkeeper Brigette, who have a sweet tooth. You'll visit six places known for decadent desserts
The Pub and Grub Crawl will have you learning all about the local beer and ale scene with six stops representing pubs, restaurants and breweries that serve up local brews paired with snacks
Buy food tour tickets at www.creativemountainfoodtours.com. And see room availability at the Inn on Mill Creek B&B at www.innonmillcreek.com.