The greenway closest to the Inn on Mill Creek, Point Lookout Trail, is getting some much-needed repairs soon! This means that the trail will be closed during the summer of 2016, but the work being done will provide long-term benefits, which is great news because this is a favorite trail for our guests.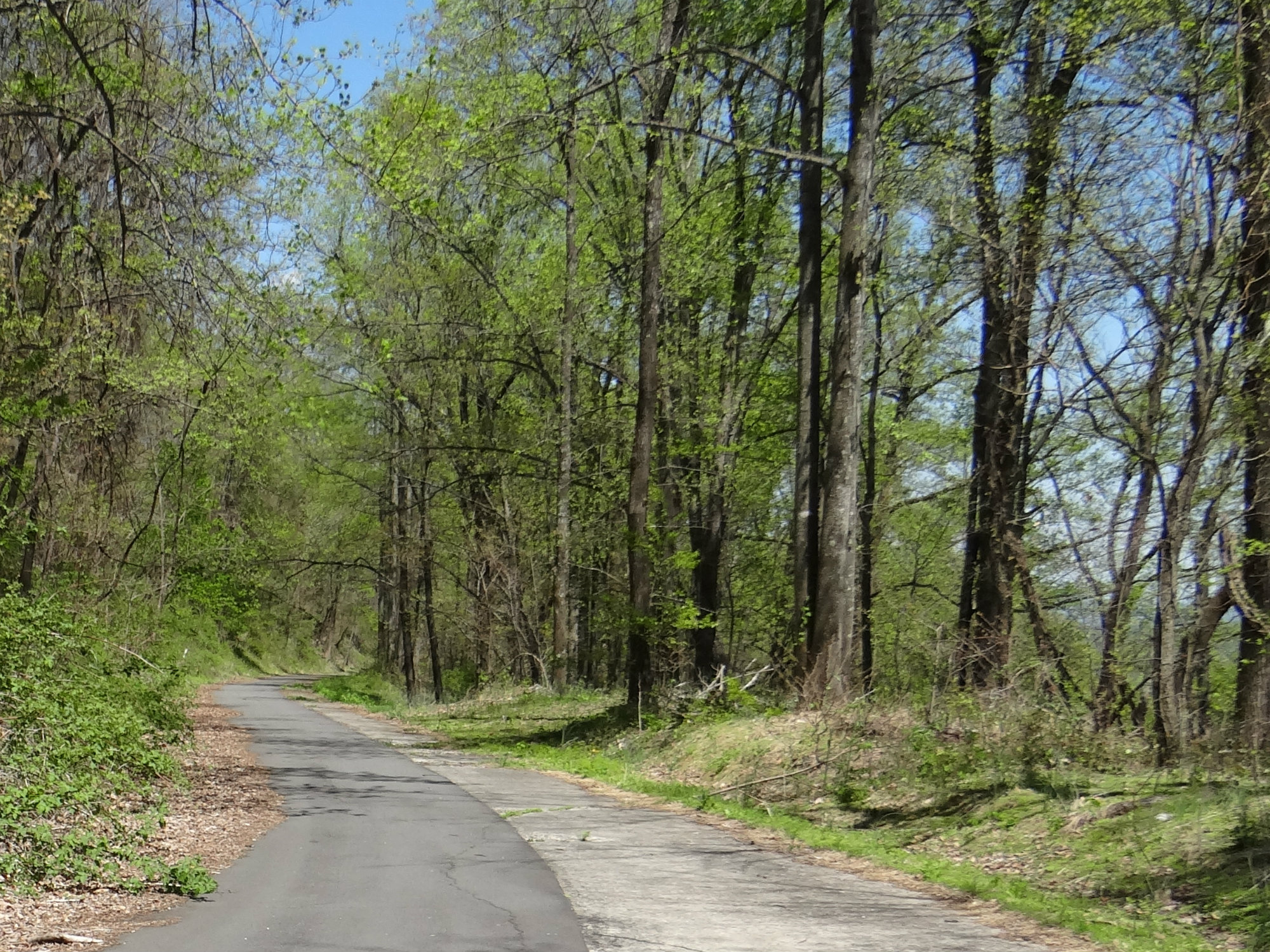 The western end of Point Lookout Trail, near Black Mountain and Ridgecrest, is at the junction of our road (Mill Creek Road) and Yates Avenue/Old Hwy 70, about 1.5 miles from the Inn on Mill Creek B&B. The start of the trail is, in fact, a landmark that we use when giving driving directions to guests. The other, eastern end is near the Old Fort Picnic Grounds and is about seven minutes from the Inn.
This 3.5-mile out-and-back paved greenway is accessible only to bicyclists and pedestrians (and their four-legged friends). It's actually a stretch of the former highway that was in place before Interstate 40 was constructed. Once I-40 was done, this section of the old highway was blocked at both ends. In 2008, the roadway was repaired, paved and converted to an awesome greenway, with benches placed at the original site of the Point Lookout overlook. The photo below is the view from Point Lookout in late October: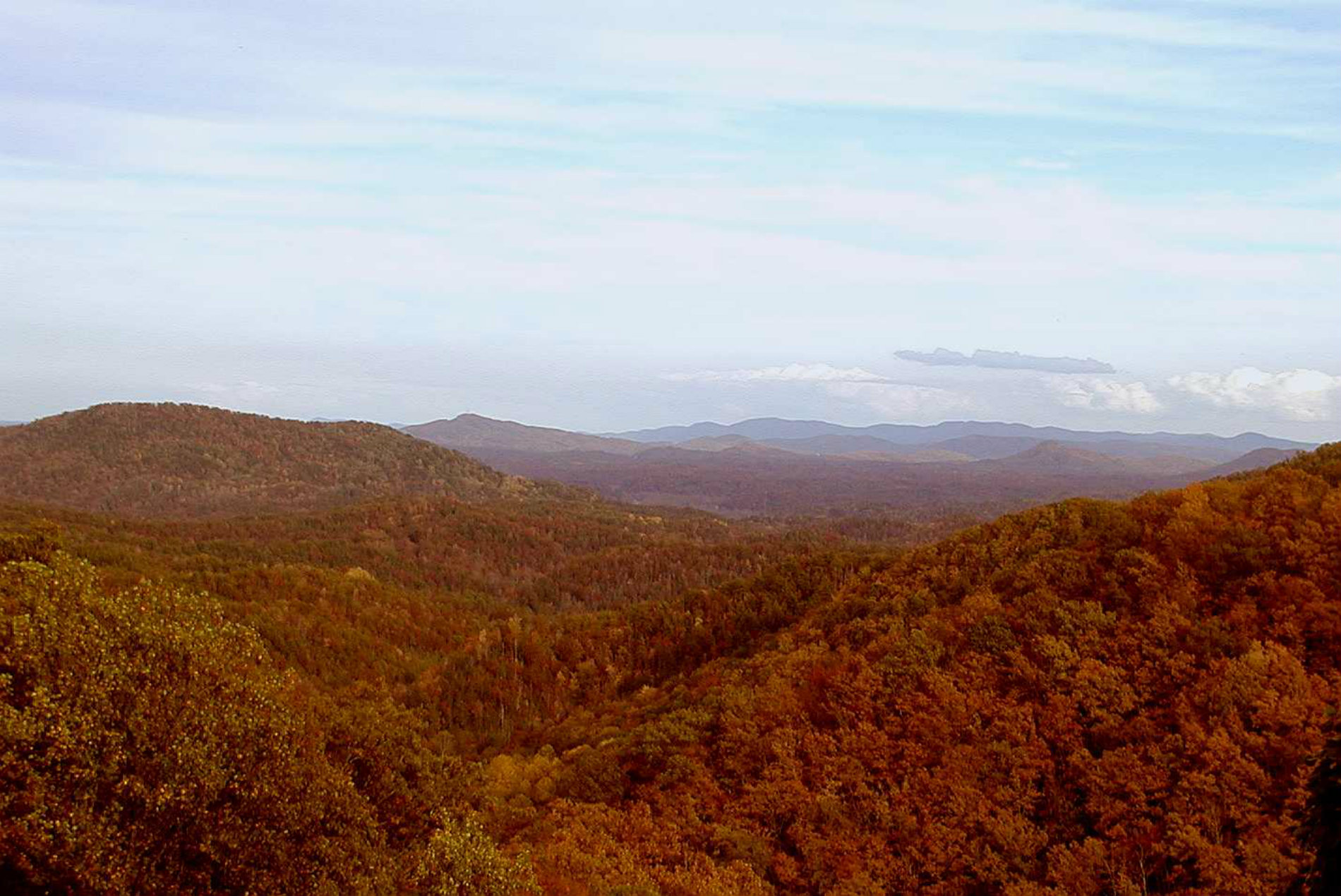 Most of Point Lookout Trail is inside Pisgah National Forest, so it's a great place for viewing natural beauty. Fall is the most popular time to be on the trail, with stunning fall foliage everywhere, so the good news is that the trail will be closed only through the summer. Beginning May 31, 2016, work will begin on Point Lookout Trail to repair damage caused by a landslide last year on the trail, and to build retaining walls as a preventive measure to keep the trail from getting further damaged by future slides. The work is anticipated to be finished sometime around September 1, 2016. And then on to the fall season and fabulous walks like these on the trail.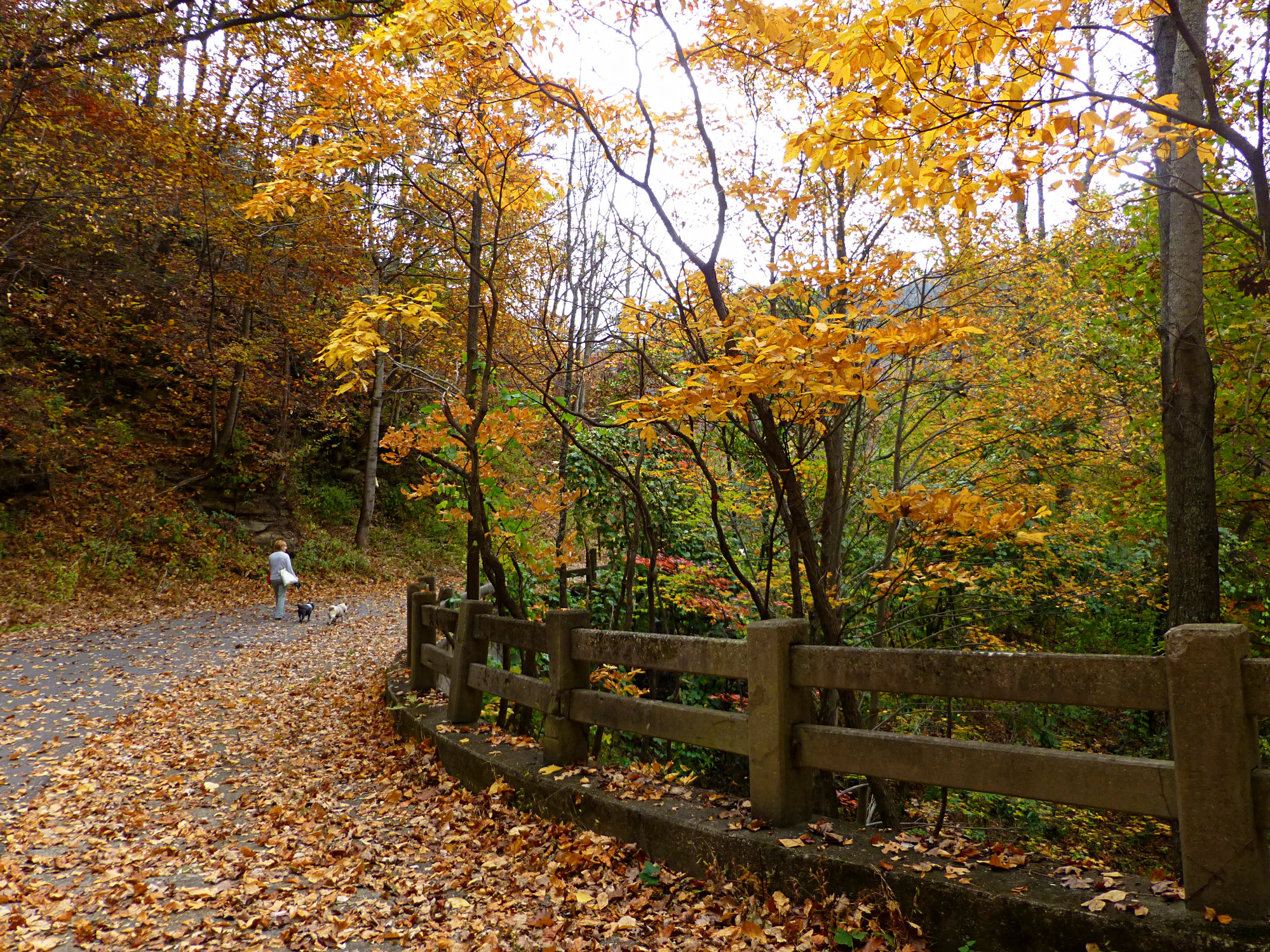 If you're looking to get out on a greenway trail while visiting the Asheville area, here are some alternatives while Point Lookout Trail is closed over the summer: