It has been a while since our immediate area had a substantial open studio tour of artists' studios, and 2016 is the year we say hooray, open studio tours are back! WNC Open Studios allows the opportunity to tour 30(!) studios in three different western North Carolina counties during the first two weeks in October.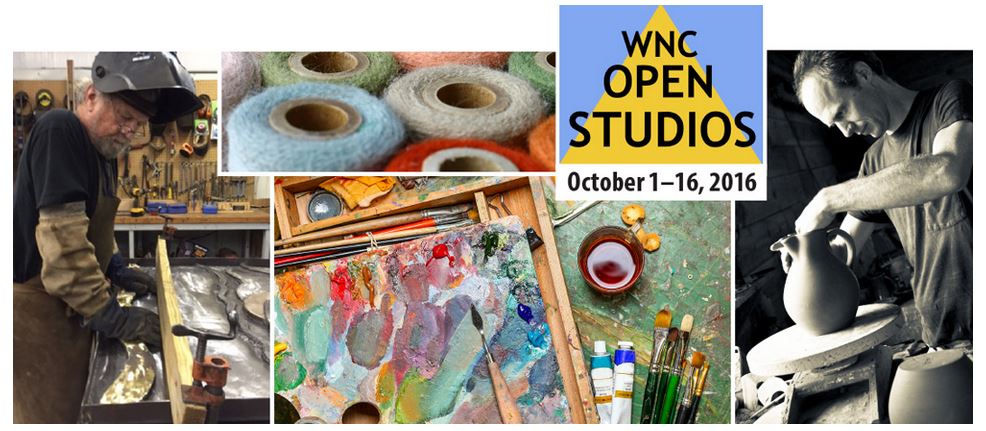 WNC Open Studios runs from October 1-16, which includes three, count 'em, three  weekends, and features 40 artists at 30 studios. Just the number of artists alone fills us with joy. Our area has so many talented artists and this event provides a particularly wonderful sampling. Plus, art makes a fantastic souvenir for our guests to remember their getaway to the Asheville area and/or gifts for loved ones — it's why we display local art for sale on our walls at the Inn on Mill Creek — so we are really excited to see this event happening during a time of year when we see lots and lots of guests and visitors to the area.
There are several different types of art and craft represented during WNC Open Studios. Ceramics, drawing, fabric and textiles, furniture, wood, sculpture, pastels, painting, metal, photography and more are being featured. We're excited to see some of our favorites, including Helen Sullivan, Turtle Island Pottery and Black Mountain Iron Works.
For details about this awesome event, including a map and artist directory, visit www.wncopenstudios.org.