Getting very, very close to peak color around Asheville… finally! Whew. Thought it would never get here. And it's during Halloween week, which is perfect since the holiday comes with all kinds of fall imagery, including pumpkins and jack-o-lanterns. Which, by the way, have you ever seen our carved "pugkin"? Soooo fitting for a B&B with pugs.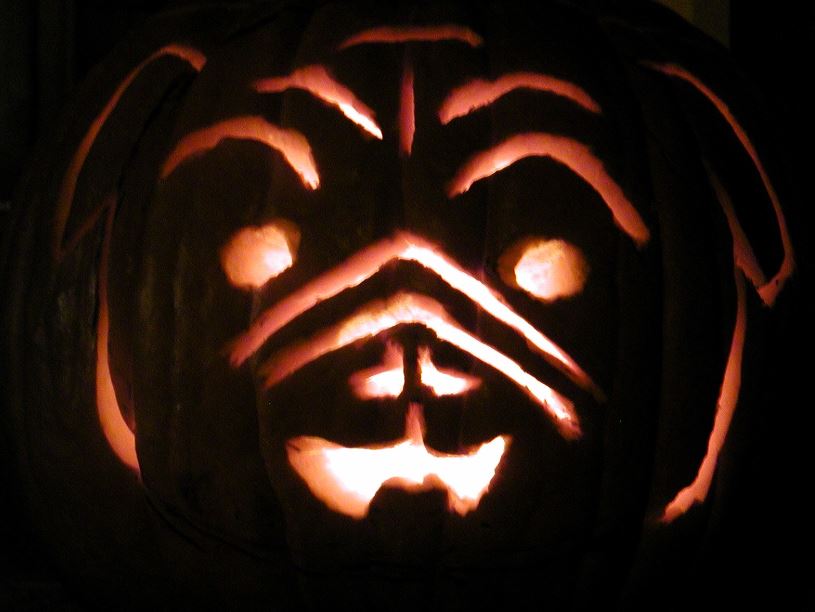 So back to fall foliage, the color change is rapidly picking up pace here at 2,300 feet above sea level, and interestingly, it's hanging on well past the usual peak above 4,000 feet. Check out this photo we took at the Ridge Junction Overlook on the Blue Ridge Parkway near Mt. Mitchell. Note the viewing elevation – 5,160 feet.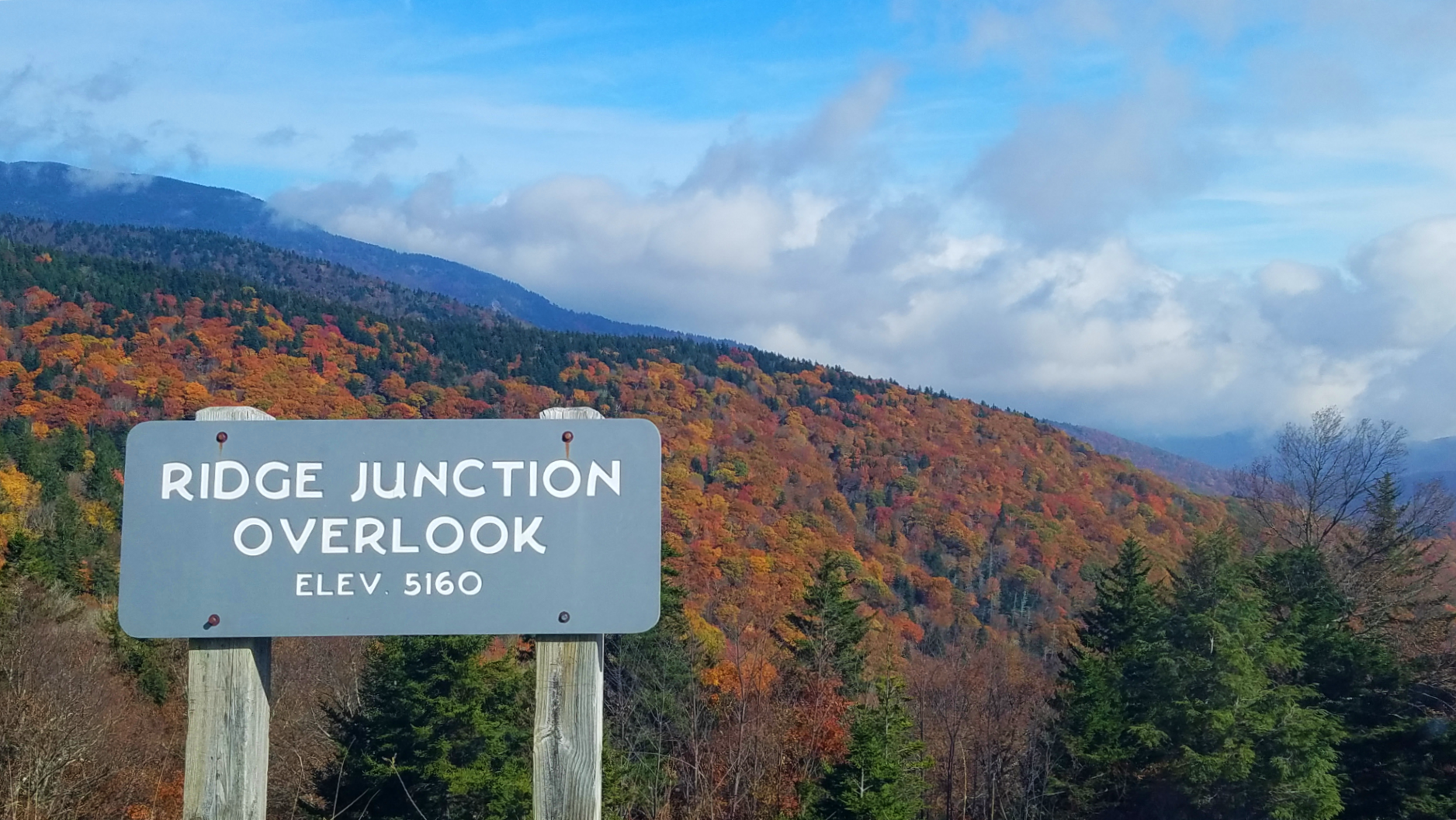 I mean, it's crazy, but we're going to suggest some higher-elevation destinations in our recommended spots to see fall foliage at the end of October. That is not normal. But we're still more than a week behind with fall leaves changing, so here's where the color's at this week:
And we're now to the section of this year's weekly fall foliage reports called Seeing the Forest through the Trees, our profile of native trees. This week, it's a big favorite: the maple tree, with a focus on the Sugar Maple.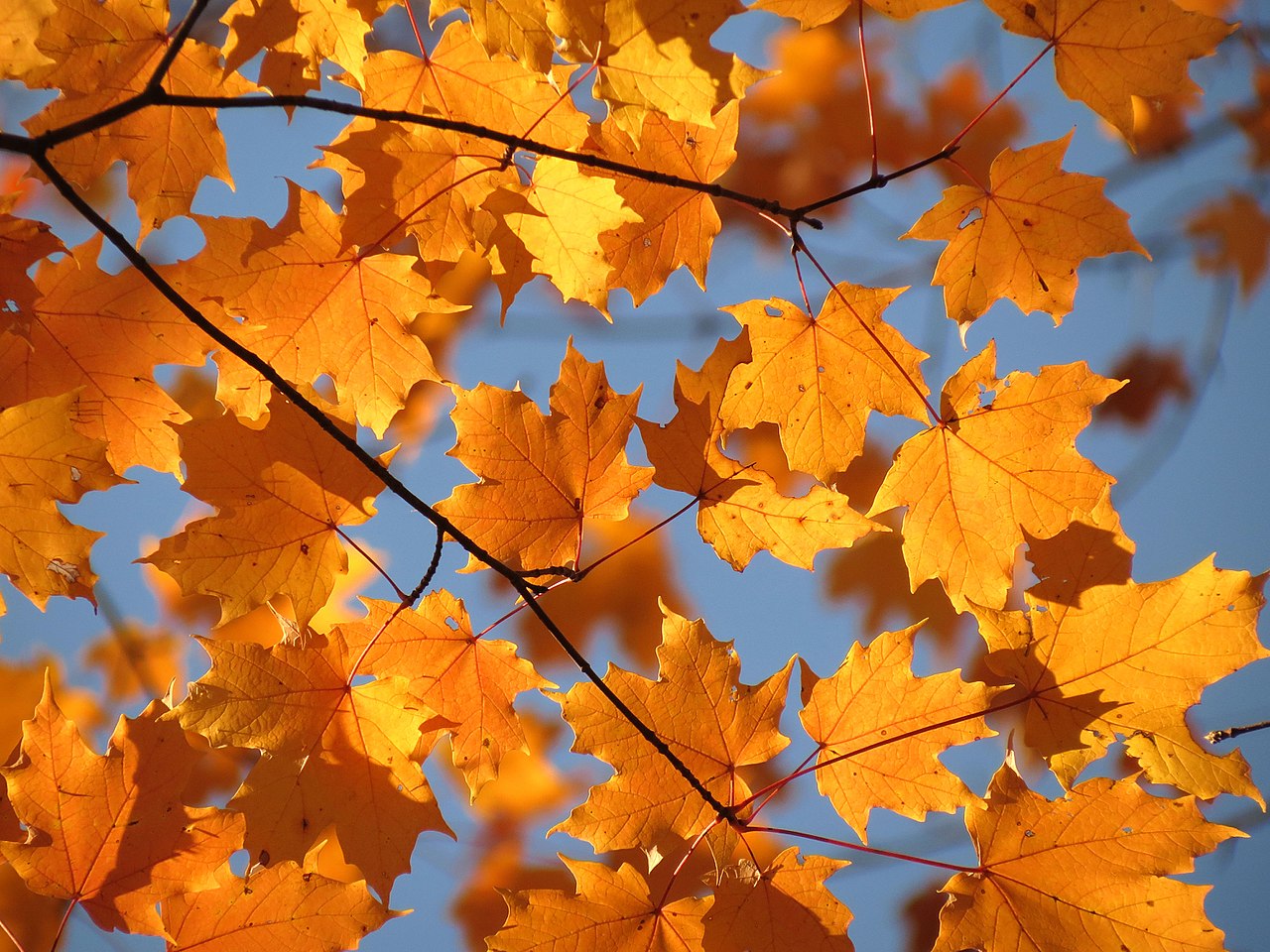 If you live in the eastern part of North America, you may be familiar with the sugar maple, which grows upwards of 60 to 70 feet tall and provides great shade in the summertime and the added bonus of brilliant fall foliage in autumn. Its leaves can turn different shades of yellow, orange and red, making it a feature player in the fall color show each year. Around here, other than a few early season standouts, you will see many sugar maple leaves turning toward the middle of the season, and they tend to stay on the trees through the later part of October at our elevation. They are a true representative of the fall season in western North Carolina.