It's our final week of fall color reports for 2019 and there are still plenty of oranges and reds in the landscape here around Asheville as we head into the late fall season, thanks to Mother Nature delaying the start of the color show this year. And some areas just south of us are at peak now, so even going further into November, leaves will be changing depending on where you go.
Although we're moving on past peak color at elevations between 2,000 and 3,000 feet, it's safe to say that visitors to our area have plenty of fall color hunting opportunities. Here are a few:
And for our final tree feature in this year's fall color report's Seeing the Forest through the Trees, we bring you the might oak tree, one of our area's most beautiful late fall changers.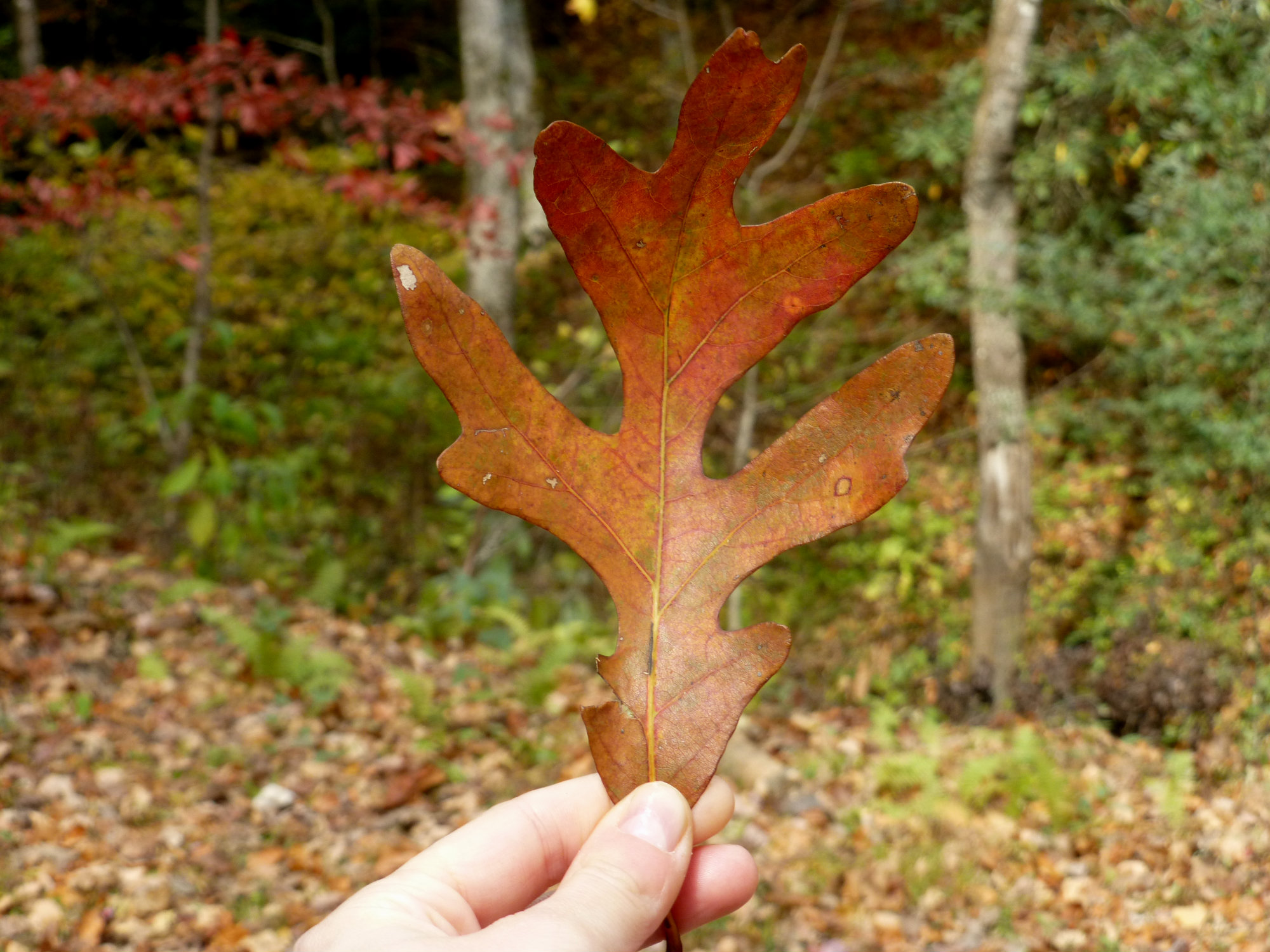 The oak tree is actually a member of the beech family. They can grow 50-75 feet and can also live over a hundred years, which is good because they don't start producing acorn nuts until they reach around 20 years old.
Our mountains in North Carolina are filled with different oak species, including chestnut oak, white oak, black oak, scarlet oak (our favorite), and red oak. All have great color in the fall and at our elevation, most don't even start changing color until late October. We can always rely on our oak trees to contribute to western North Carolina having one of the longest periods of fall color in the world.