One of our most popular complimentary amenities has become our digital guidebook, which we introduced to guests in November of 2020.
Done in partnership with a fabulous company called Touch Stay, our digital guidebook for guests includes all kinds of information about our area, including restaurants, attractions, hiking and mountain biking trails, guided experiences, the Blue Ridge Parkway and more.
Want to know what your options are for a casual lunch? How about a celebratory dinner out? Maybe you're looking for outdoor activities, art galleries, or historic sites. Information about getting tickets to Biltmore? Our digital guidebook has it. Best overlooks on the Blue Ridge Parkway? Yep. A list of birds you might see and hear? You got it.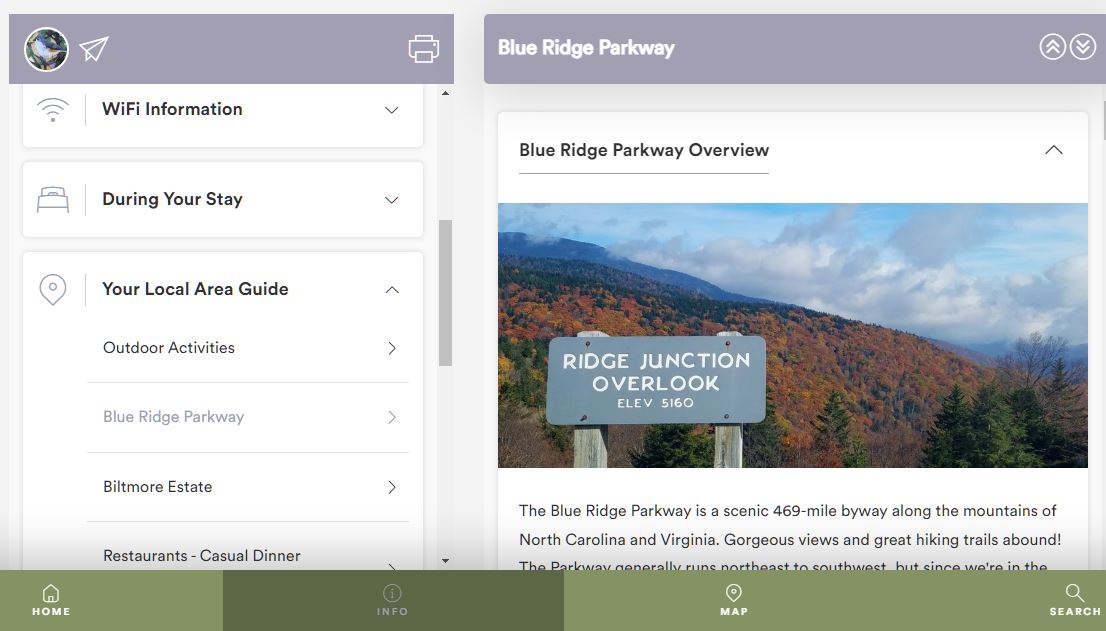 Along with all kinds of information to help you plan your best getaway to our neck of the woods, we've also included information about the Inn on Mill Creek B&B – basics like how to get on the wi-fi, what amenities we have on the property, details about your room, and so on.
As our guest, you'll receive a link to the guidebook when you make your reservation, and you can even download the guidebook to your phone to access offline if you like. All of the information in the digital guidebook is available from the moment you receive the link until after you check out.