This year is North Carolina's Year of the Trail, celebrating all kinds of trails and all the good things about them. And all year long, we're sharing our favorite trails in the greater Asheville area, focusing on those within an hour of the Inn on Mill Creek B&B, as well as new trails coming to our neck of the woods.
We're starting off the Year of the Trail with great news about a brand new trail that is planned to be open this summer right in our backyard! The Bernard Mountain Trail is one of several trails being constructed by the G5 Trail Collective that, when finished, will bring 42 miles of new hiking, mountain biking, equestrian and easy nature trails to Pisgah National Forest in Old Fort, NC. The first six miles are done and are along Curtis Creek, east of the town of Old Fort.
Next up is another trail in that same area AND the Bernard Mountain Trail, which is just a 5 minute walk from the Inn on Mill Creek.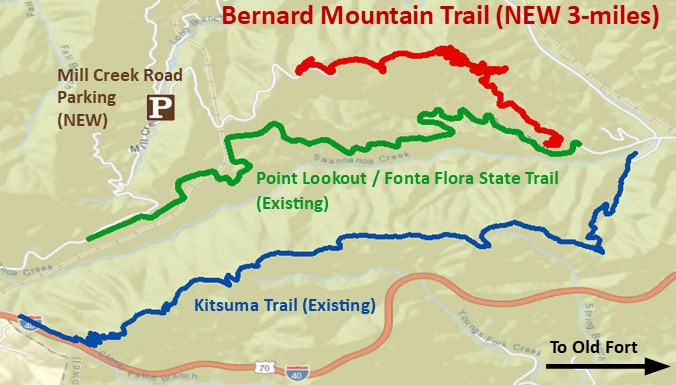 The Bernard Mountain Trail will create access for hikers and mountain bikers from our front door to Point Lookout Trail Greenway/Fonta Flora State Trail on a 3-mile trail through Pisgah National Forest. A portion of the trail has been utilized as an access route by the Forest Service, and is an excellent place to walk the innpugs, as seen here in a past photo of Brigette with our late pug Csaba.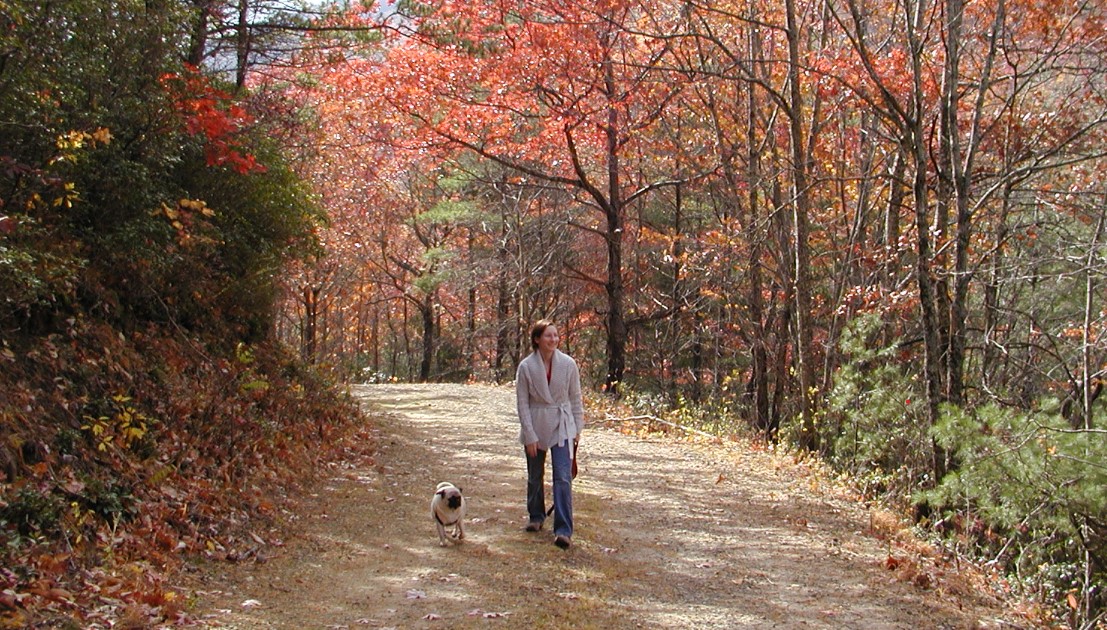 And this photo shows a spot on the planned new trail in late fall: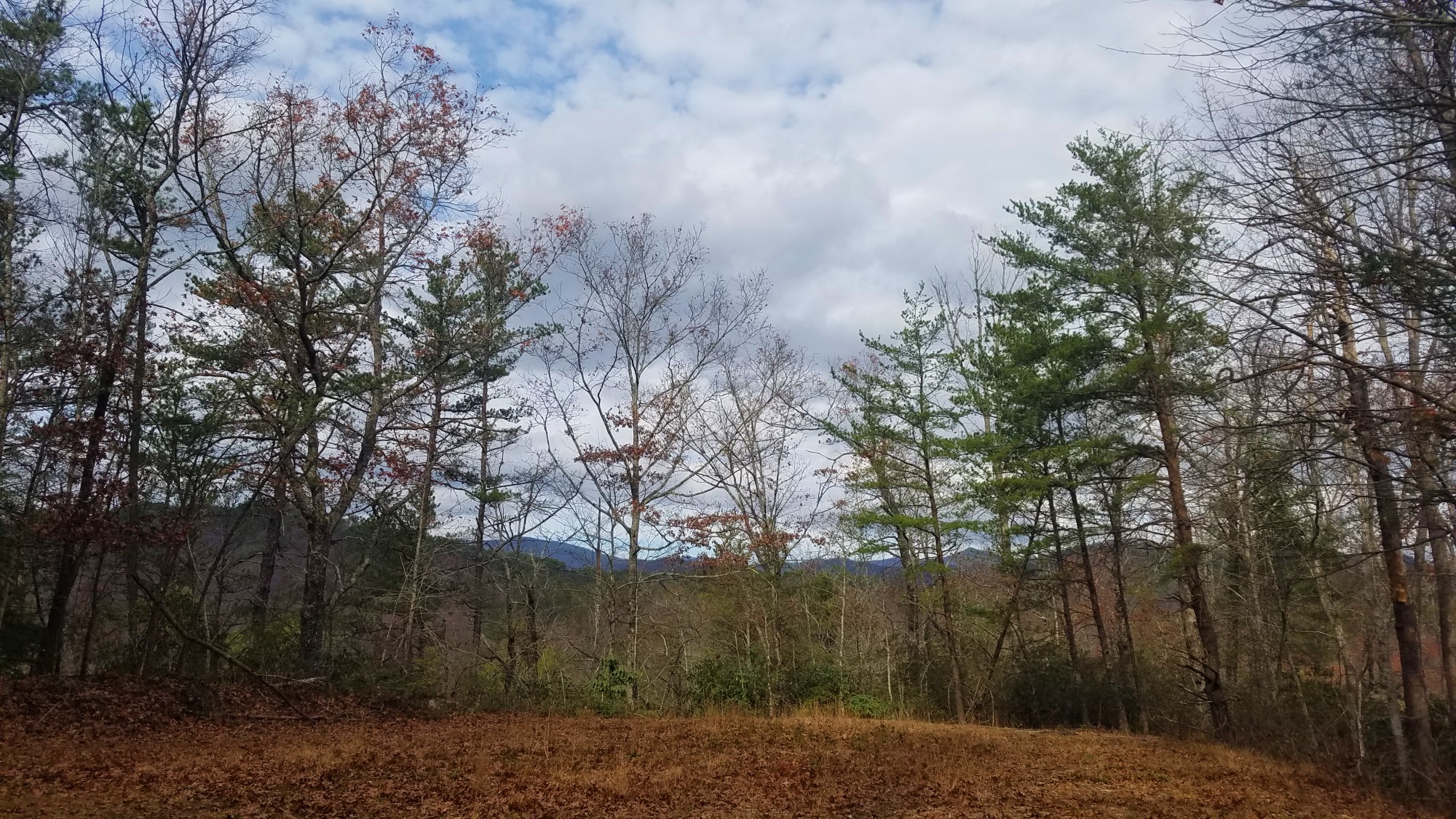 Throughout the year, we'll be highlighting trails on our social media and in our e-newsletter. Along with the Bernard Mountain Trail, we shared four additional trails in January, which we consider four-season hikes with special interest in winter months:
TOMS CREEK FALLS IN MARION
35 minutes from the Inn on Mill Creek B&B
Easy hike to an 80-foot waterfall
Beautiful in every season
Out-and-back (0.8 miles total)
Site of an old mica mine
GATEWAY TRAIL IN OLD FORT
20 minutes from our B&B, along Curtis Creek
Part of the Old Fort Gateway Trail System, which opened in 2022
Easy trail; made for hiking and mountain biking
Out-and-back (1.9 miles total)
Connects with other trails in the 6-mile system
More details: https://www.g5trailcollective.org/gateway-trails
FOUR SEASONS TRAIL AT CHIMNEY ROCK STATE PARK
40 minutes from our B&B
One of several trails in Chimney Rock State Park
Moderate to strenuous
Out-and-back (0.6 miles) or connect to Hickory Nut Falls Trail
Something to see in every season; views in winter
HIGH FALLS IN DUPONT STATE FOREST