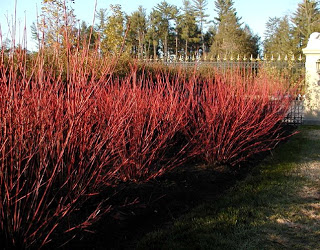 One of Brigette's favorite spots at Biltmore
As the Fall season winds down and the last of the leaves tumble to the ground (we love the sound of crunching leaves as we hike through the woods), you might think there's not much to do in Western North Carolina…think again!
Thanksgiving is almost here, and several local restaurants will be open for those of you who don't want to cook (ahem, Brigette). You can see a list of Asheville restaurants here. Our friends in Black Mountain, Madison's and Red Rocker Inn, will also both be open. Keep in mind that advance reservations are often required at restaurants serving Thanksgiving dinner. And for those of you who are planning to visit family in the area, or looking to get away, please check our website for availability.
Chimney Rock Park will offer its Color Me Curious Guided Hike on November 22, from 9am-10:30am, where you'll learn how leaves change color and what colors can be expected among our native trees. You must pre-register for this event, which you can do by calling 800.277.9611. Cost for adults is $20 ($5 for passholders).
The McDowell Trails Association (MTA) is holding its first annual running/walking event, the MTA "Share the Dream" Fitness Challenge, on November 22. Get your running shoes and head to Point Lookout Trail (at the end of our road) for the 10k run, 5k run/walk and 1-mile walk/run along the beautiful trail. The registration fee includes a one-year membership to the MTA. For more info, contact Stacey Burch, Event Coordinator, at 828.442.0400. The McDowell Trails Association is a 501(c)3 non-profit organization that seeks to partner with groups, agencies and organizations to establish greenways, blueways and non-motorized trails in McDowell County.
Biltmore offers its new Wildlife Bus Tour at 3pm every Friday through December 12. The "Big Red Bus" will meander through Biltmore's east side in search of interesting wildlife. Knowledgeable guides will assist in the search for wildlife while pointing out fascinating examples of land and wildlife management practices on Biltmore.
Cost: $20 per person in addition to daytime admission. Space is limited to 20 visitors per tour.
Biltmore also has its Candlelight Christmas Evenings tour going on right now. Read more from our blog.
Looking for more indoor activities? Grove Park Inn will once again host the National Gingerbread House Competition & Display, beginning November 17 and lasting until January 3. Contestants from across the country will display their entries at Grove Park Inn. For more information, contact the Gingerbread House Hotline at 828.252.2711 Ext. 1522.