The 36th annual Sourwood Festival is right around the corner! This fun street festival, presented by the Black Mountain-Swannanoa Chamber of Commerce, is the quintessential awesome small town event, featuring hundreds of arts and crafts vendors, food that ranges from vegetarian to BBQ, as well as ice cream and festival fare, kids' activities and rides, live music, and the part we like best — honey and bee demonstrations.
The Sourwood Festival is named after the sourwood tree and sourwood honey. The tree is native to the North Carolina mountains and gives us our tasty local honey thanks to the honeybees. We love the sourwood tree, not only because of the honey, but because the tree has adorable fronds of white flowers in the summertime and its leaves in the fall are some of the first to change — the deep scarlet hues mark the beginning of the beautiful fall foliage season in the mountains of North Carolina.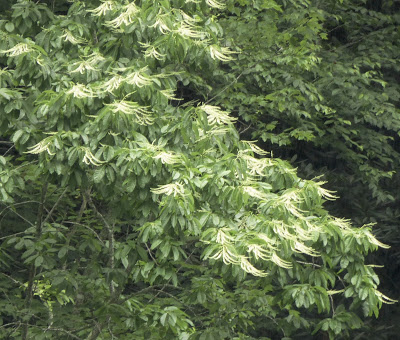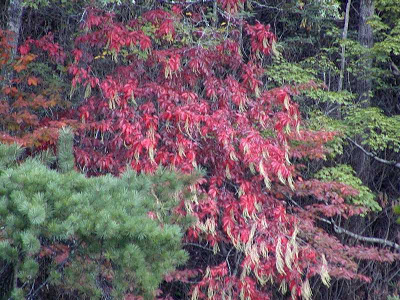 The 2013 Sourwood Festival kicks off at 7pm on Friday, August 9, with the Sourwood Idol Contest, an amateur singing competition now in its ninth year at the festival. Then it's time to browse the large variety of vendor booths, grab a bite to eat, and listen to local musicians on Saturday, August 10 (9am-8pm), and Sunday August 11 (9am-5pm). Also this year, the festival will have a fireworks show on Saturday, August 10, at 9:30pm (postponed from Black Mountain's 4th of July festivities due to inclement weather).
While you're at the Sourwood Festival, be sure to check out all the neat painted rocking chairs that are part of Black Mountain's Little Town that Rocks program. The link will take you to an overview of the program, a map of chair locations, and photos of the chairs, all painted by local artists. The rockers are all nicely done and perfect for sitting a spell while you take in the festival. The one below is sponsored by Blue Ridge Waterscapes and painted by Marty Cain [photo credit: Black Mountain-Swannanoa Chamber of Commerce]: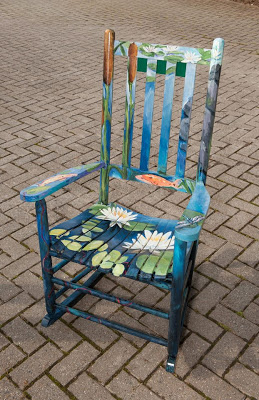 We hope to see you the weekend of the Sourwood Festival! Click here to check room availability at the Inn on Mill Creek Bed & Breakfast, located 10 minutes from downtown Black Mountain.