Asheville is consistently named one the nation's top art-friendly small cities, and for good reason: Check out all the art-related events going on in June in the Asheville, Black Mountain and Old Fort area:
June 6-30: Impressions, Expressions Art Show at the Swannanoa Valley Fine Arts League's Red House Studios & Gallery on State Street in Black Mountain. Red House Studios is located adjacent to the Monte Vista, just west of downtown Black Mountain. For details on the exhibit, visit www.svfalarts.org.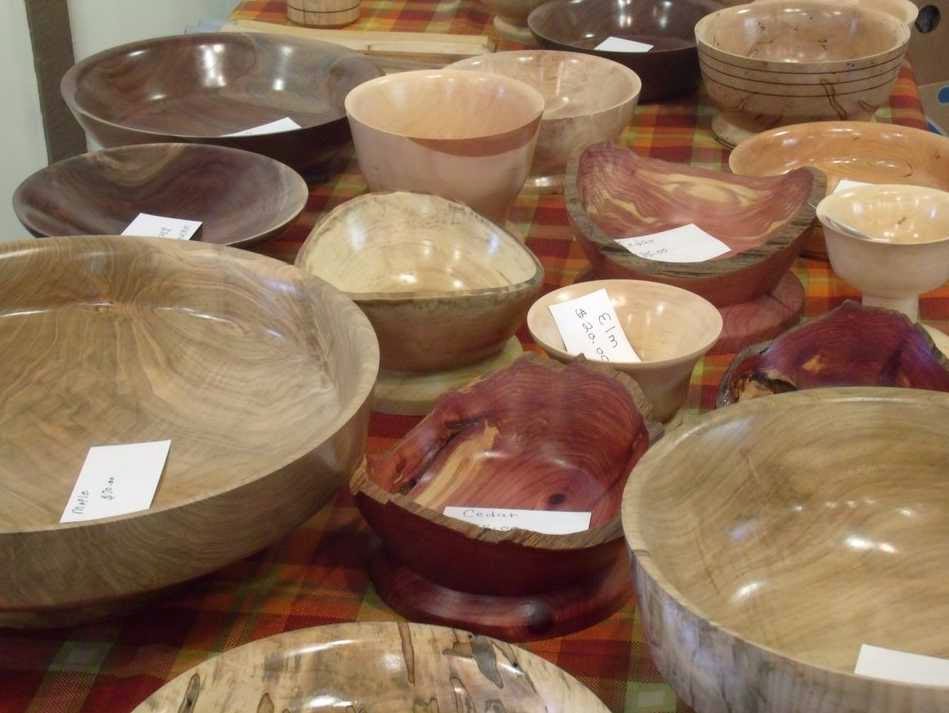 Old Fort Arts Mart [photo credit: A3L]
June 7: Arts Mart at the Old Fort Depot takes place every first Saturday of the month and features work on display and for sale by local artists who are members of the Arrowhead Artists and Artisans League in Old Fort. For information, visit http://arrowheadart.org/artsmart.php.
June 12-14: Art in Bloom, now in its 8th year, is a weekend of art sponsored by the Black Mountain Center for the Arts, and features a display of more than 20 Ikebana and Western floral designers' interpretations of regional art work, plus a two-day Cottage Garden Tour ($20). See www.blackmountainarts.org for information.
June 14-15: The River Arts District Studio Stroll takes place twice a year in West Asheville. Immerse yourself in the local art scene with a visit to artists' studios, where there will be art demonstrations and art on display and for sale. Almost 20 buildings in the River Arts District — which was Asheville's factory and warehouse industrial side back in the day — have been converted into art studios. There's plenty of parking, and you can even take the trolley. Check out www.riverartsdistrict.com for details.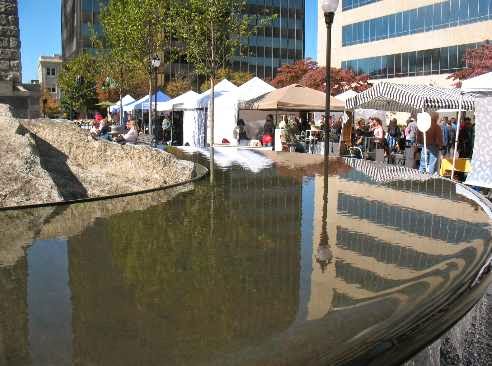 [Photo credit: Asheville Art in the Park]
June 14, June 21 and June 28: Asheville Art in the Park is an open outdoor market (10am-6pm) at Pack Square Park in downtown Asheville, with works by Asheville area artists and craft artisans. For details, visit www.ashevilleartinthepark.com.
June 16-20: After Art in Bloom: Special Plein Air Exhibit: Not able to make the Cottage Garden Tour during the Art in Bloom weekend in Black Mountain? You can still check out works created in the gardens during the tour by all the Plein Air painters at the Black Mountain Center for the Arts. [Plein Air means the act of painting outdoors.] See www.blackmountainarts.org for information.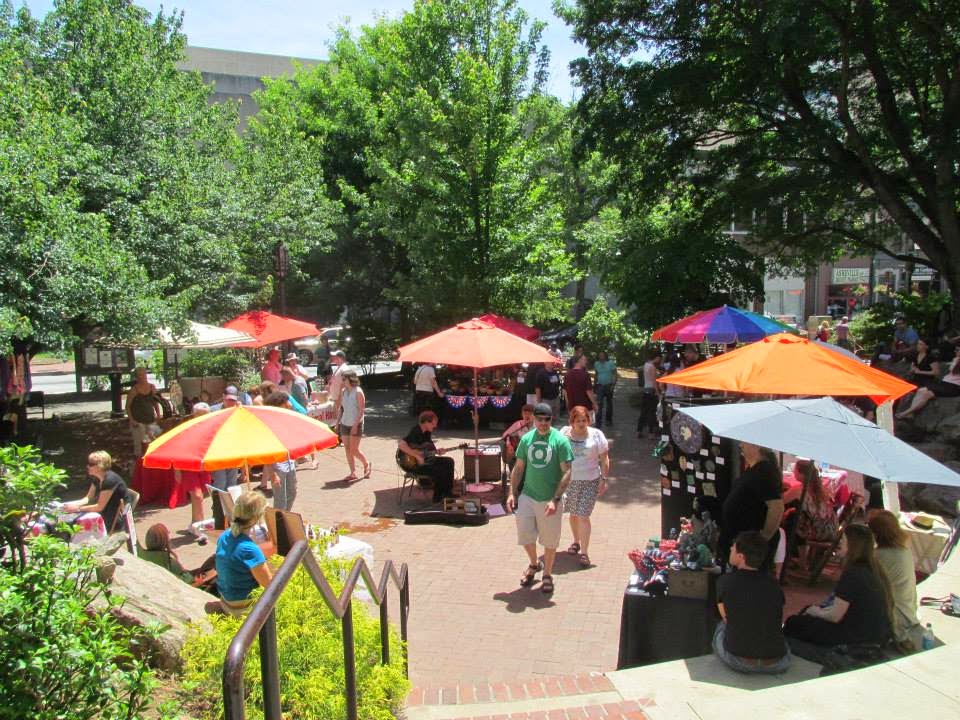 [Photo Credit: Ohh La La Curiosity Market]
June 21: Ooh La La Curiosity Market at Pritchard Park in downtown Asheville is an outdoor art market (10am-4pm) featuring works by more than a dozen local artists — painters, jewelry makers, potters, fiber artists and more, plus live music. The event, taking place on several Saturdays throughout the summer, will also raise funds for Animal Haven, a no-kill animal shelter in Asheville. Other dates are July 5, August 2, August 30 and September 13. Check out Ohh La La's Facebook Page at www.facebook.com/OohLaLaCuriosityMarket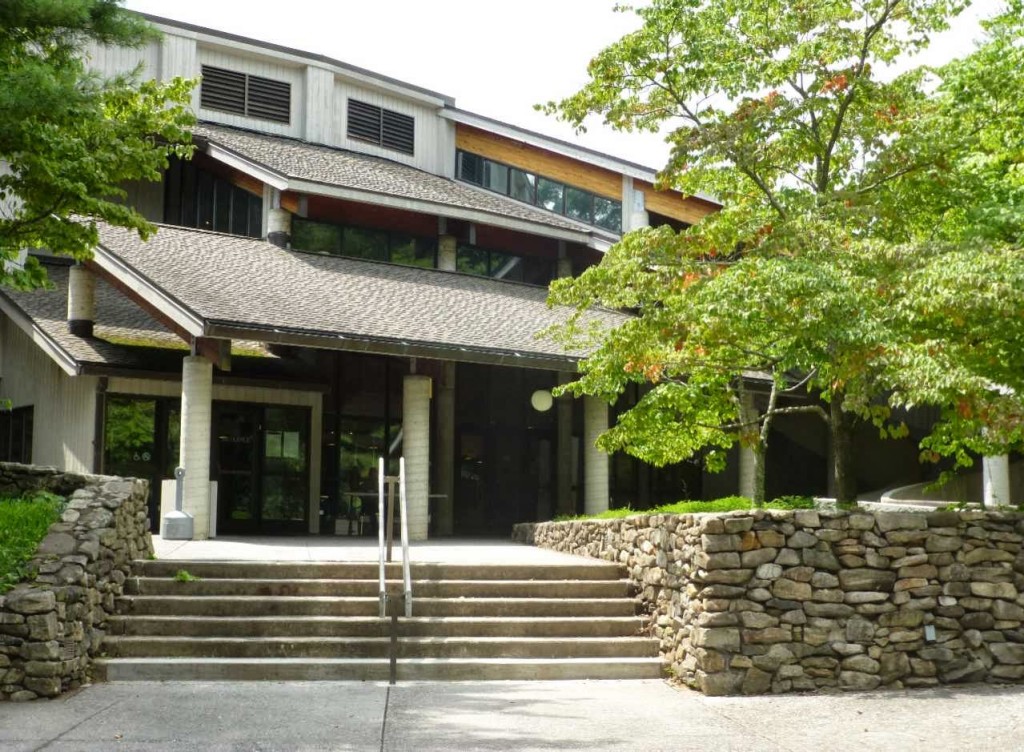 Folk Art Center, home of the Southern Highland Craft Guild
Through July 29: Piecing It Together: Focus Gallery Exhibition is an exhibit by the Southern Highland Craft Guild at the Folk Art Center, which is just off the Blue Ridge Parkway in East Asheville. Exhibition works by members of the Guild will showcase different media, including wood, paper, fiber and clay. See more at www.southernhighlandguild.org
Through July 29: Nature Photography Exhibit: Our Spectacular Southern Appalachians features a collection of photos taken by members of the Carolinas Nature Photography Association. The exhibit will be at the Cradle of Forestry near Brevard, southwest of Asheville (11250 Pisgah Hwy in Pisgah Forest).