The end of the year and beginning of the next always brings out the DIY-ers in your innkeepers as we prepare our list of projects that are going to enhance your stay at the Inn on Mill Creek. Let's see if your favorite room or garden space is on the list!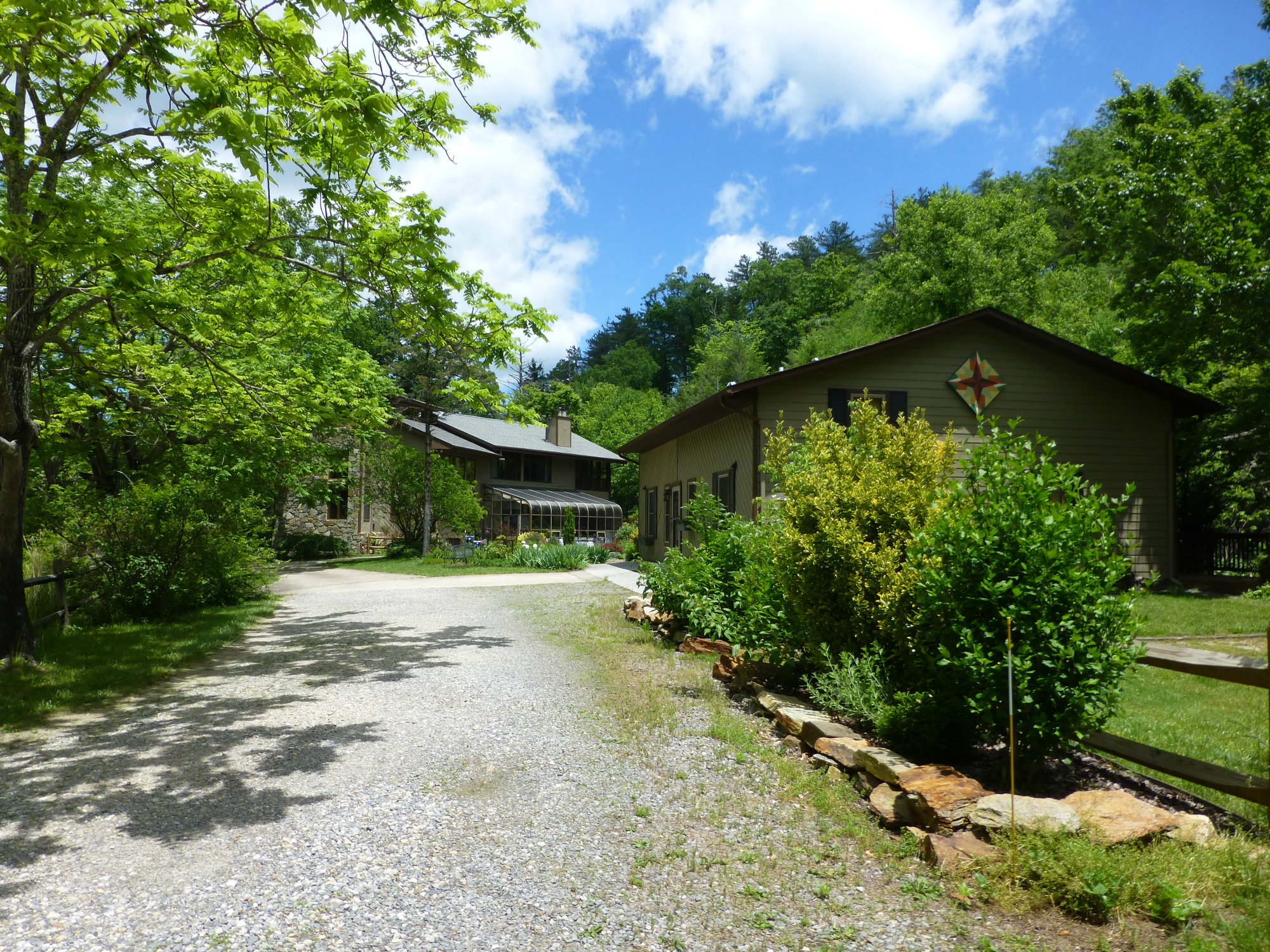 Here's are just a few of the improvements we'll be making during the winter of 2017:
Carolina Room: The Carolina Room is getting a makeover, and excited does not even begin to describe our feelings about this lovely room's upcoming transformation. As you may recall, the bathroom was upgraded in 2016, and it's been getting rave reviews. The bedroom is next in the process, with the queen bed being replaced by a king that can convert to two twin beds for our guests who prefer separate beds. Two comfy chairs are being added to the room, the TV is being mounted to the wall, there's going to be a brand new desk and other new furniture, and we're building an awesome headboard for the bed. Stay tuned! The room is anticipated to be ready for guests by mid- to late February of 2017.
Maple Tree Room and Mountain Laurel Room: These two rooms are getting bamboo flooring, oh my. Innkeeper Dave has been planning this project for quite some time. In addition, the Maple Tree Room is going to see a little bit of redecorating as well. The rooms are slated to be available for reservations by late January of 2017.
Outdoor Sculptures and Path to the Labyrinth: In November, our sculptor friend Sam Owen (you can see some of his work in Brevard and on the Urban Walking Trail in downtown Asheville) installed three large, nature-inspired outdoor sculptures and they are sweet! There is a little bit of tweaking to be done with those when the weather cooperates, and then we'll be landscaping a path from the arbor deck near the pond to the walking labyrinth in late winter/early spring and the path will take you right through the area where the sculptures are. Watch the blog in early 2017 for photos.
While many projects are planned so as not to disturb the peace and quiet that we're popular for, you may see the occasional furniture delivery or garden space being worked on (you know Brigette can't stay out of the gardens, even in winter!). There will be a few days here and there where the B&B is closed, however, while we're serenaded by the sounds of power tools coming from Dave's man cave/workshop, demo work, hammering, etc. So be sure to check our availability well in advance of your stay if you plan a visit between January and April of 2017 to make sure that we aren't closed for the time period that you want to reserve. You can see what's available online at our website: www.innonmillcreek.com.
In the meantime, see sneaky peaks of the work being done by following us on Instagram and Facebook.