All year long during the Year of the Trail in North Carolina, we're highlighting trails in our neck of the woods. April is a month of seasonal change – read on for some fantastic trails to get your spring nature fix.
LOOKOUT TRAIL IN MONTREAT
20 minutes from our B&B
Part of a 20+ trail system in Montreat
Moderate, 1.5 miles out-and-back
Connects with other trails to make a longer hike
Beautiful mountain views, especially in spring
More about Montreat's trails plus downloadable map: montreat.org/visit/wilderness
THE BEAVER LAKE PERIMETER LOOP IN NORTH ASHEVILLE
30 minutes from our B&B
Private 8-acre nature preserve, open to the public
Easy and flat loop trail, under 2 miles
Beautiful in the springtime
Bonus: It has a bird sanctuary (hello spring migration!)
More about Beaver Lake: www.thelakeviewpark.org
More about Beaver Lake Bird Sanctuary: www.blueridgeaudubon.org/copy-of-beaver-lake-bird-sanctuary
ERWINS VIEW TRAIL AT LINVILLE FALLS
45 minutes from our B&B
Located off the Blue Ridge Parkway near Milepost 316
Part of the Linville River cutting through Linville Gorge
Moderate hike, 1.6 miles roundtrip
Overlooks provide different views of the falls
More details: ashevilletrails.com/blue-ridge-parkway/linville-falls-trail-linville-gorge
OLD FORT GATEWAY TRAIL SYSTEM'S FOUNDATION TRAIL
25 minutes from our B&B, in Old Fort
Part of the Old Fort Gateway Trails system
Easy trail, 1.2 miles one way
Out-and-back or combine with other trails for a loop
Excellent springtime hike – loads of mountain laurel!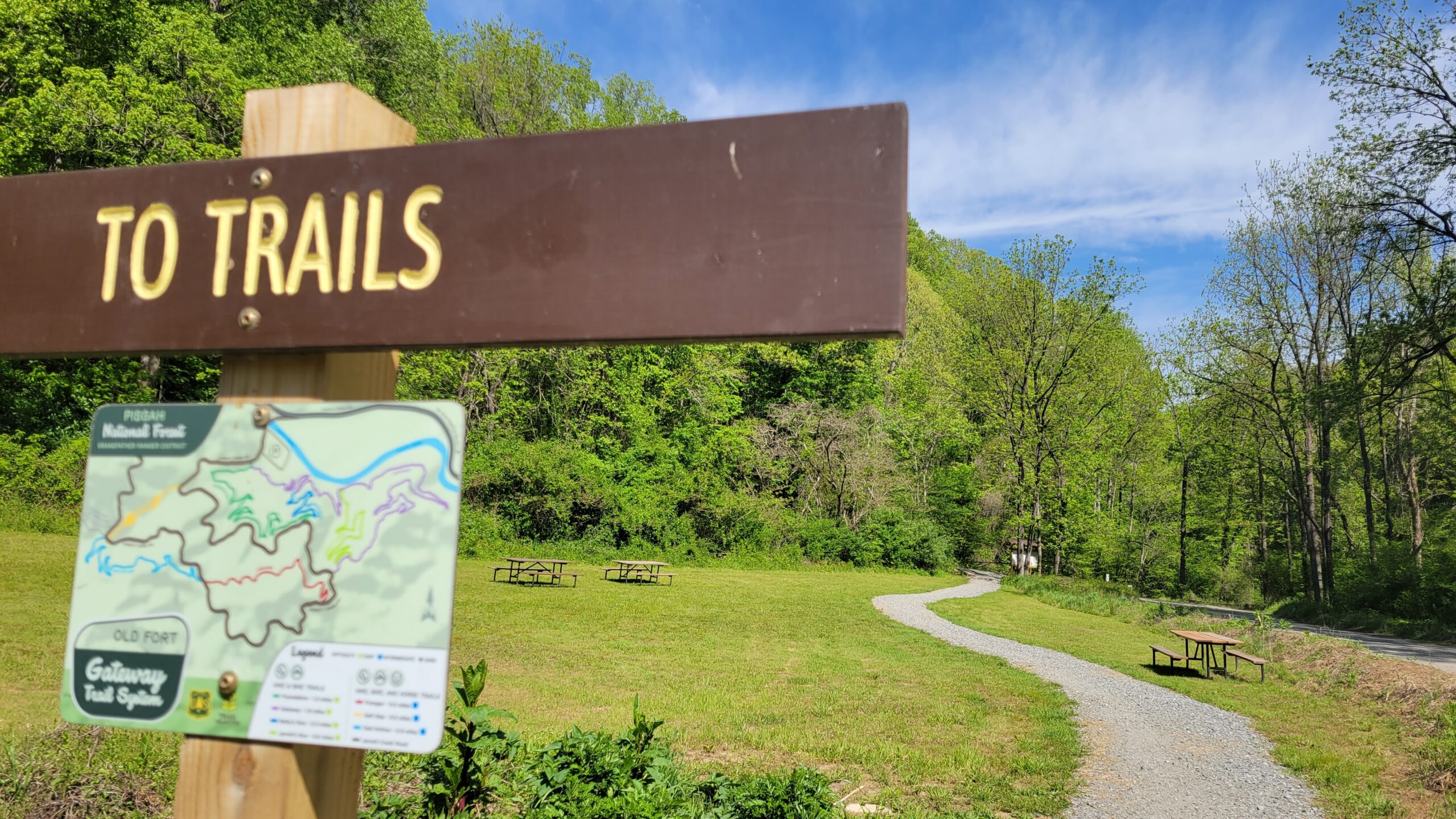 Speaking of the Old Fort Gateway Trails, if you're looking for a beautiful set of well made and well maintained trails that are on the easy end of the easy-to-strenuous spectrum, these six miles of trails are just a year old, part of the 42-mile Old Fort Trails Project managed by the G5 Trail Collective: g5trailcollective.org/gateway-trails
The trail system has out-and-back, connector trails and loop options and is multi-use so you may see hikers, families, people walking their dogs, mountain bikers and even horseback riders on some of the trails. There's also a picnic area at the trailhead parking area to enjoy a snack or lunch before or after your hike. And this time of year, you'll see lots of spring green and flowering native plants like mountain laurel.