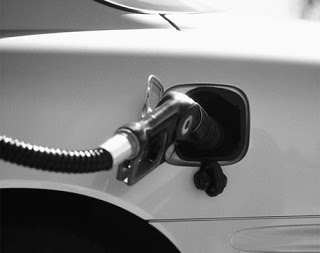 As some of you might have heard, cities in the South, including Asheville and Black Mountain, have been experiencing fuel supply challenges this week, and many drivers have become treasure hunters, looking for gas instead of gold.
Today, we received great news from the media, government officials and the tourism industry. Every day sees an improvement in the amount of gas coming to the mountains, and the latest reports indicate that although many gas stations are currently operating at a limited capacity, drivers will have a much easier time finding gas within the next few days.
Governor Easley emphasized, "This is a temporary shortage. We have been assured by the oil companies that some supplies are on their way today (September 24) and larger additional supplies are expected through the pipeline very soon." The governor said he expects the situation to improve this afternoon and tomorrow.
The Asheville Chamber of Commerce echoed Governor Easley's comments that fuel supplies should be increasing throughout the next week and, hopefully, returning to normal by late next week. Already, some stations are reporting a small increase in gas allotments.
Drivers are encouraged to take steps to conserve gasoline and to only purchase the gas they need as supplies return to normal.
Coming to our area from the east? Cities like Marion (about 20 minutes east of the Inn on Mill Creek) are not experiencing shortages at the same levels as was seen in Asheville, so you may consider filling up before getting to the mountains to avoid any potential lines at the gas station over the next few days.