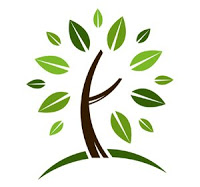 One of our 2009 projects will be to "green up" the Inn on Mill Creek. Having the luxury of beautiful mountains all around and hundreds of thousands of acres of National Forest as our backyard really helps us to appreciate nature, and inspires us to do our part as a responsible business to preserve the natural setting that we get to enjoy every day and share with our guests.
One way for us to reduce our business' impact on the environment is to discover and implement methods to reduce plastic waste. The largest category of plastics are found in containers and packaging, according to the EPA. This includes amenity-sized bottles, which pose a recycling challenge due to their size. When recycled scrap plastic arrives at a reclaiming facility, it is sent through a shaker screen to remove dirt and trash, and the tiny bottles can potentially slip through and be disposed of as waste.
Plastic does not biodegrade. It takes 700 years for a plastic bottle to start decomposing, according to SKS Bottle & Packaging, a company that designs and supplies amenity bottles.
So, with this knowledge, we've been researching eco-friendly packaging for some of our amenities. We've chosen an alternative to plastic with the help of Gilchrist & Soames, a company based in Indiana that is serious about its role as an environmentally responsible business. The company's extensive environmental and no harm policies are impressive. Their BeeKind collection features paper packaging, which is up to a 59% reduction in packaging material by weight and a 92% reduction in waste by volume after use compared to plastic bottles. Additionally, part of the proceeds of BeeKind amenities supports the honey bee and sustainable pollination research being done as part of the UC-Davis Honey Bee Research Program.
Our new amenities will debut in 2009.