Brigette is heading into "winter gardening mode", which means she's sifting through piles of nursery and garden catalogs and magazines to plan next year's garden projects.
One such project is the White Garden, which will consist of white-blooming flowers and shrubs, as well as silver-leafed foliage plants. The White Garden has been in the planning stages for the past several months as we've been researching all about white flowers and plotting exactly where everything is going to go.
We've chosen an area between the Main House and the Lake House (closer to the Lake House) that already contains a few evergreen boxwood shrubs. We plan to clear the area in late Winter/early Spring and will start planting in the Spring. Putting in the garden will be a year-long — or more — undertaking and is one of our 2009 Projects that we're really excited about.
Here are some picks for the Inn on Mill Creek White Garden. Credit goes to Jackson & Perkins (rose) Springhill Nursery (aster) and Blue Stone Perennials (all the rest) for the photos: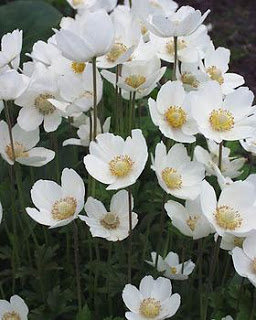 Anemone "Snowdrop"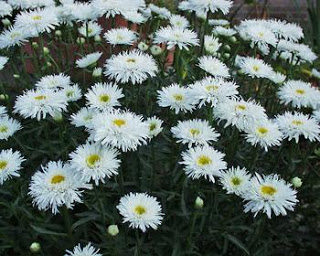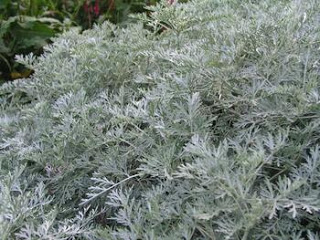 Artemisia / Cut Leaf White Sage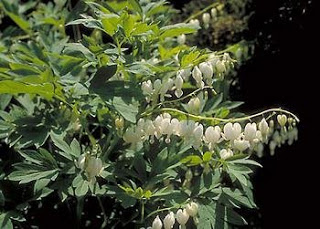 Old Fashioned White Bleeding Heart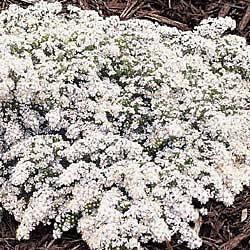 Aster "Snowdrift"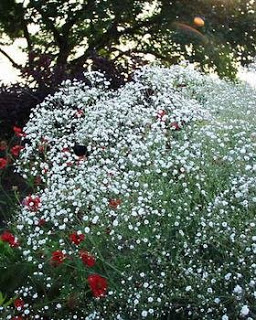 Baby's Breath
Other picks include Bellflower, Carnation "Starlight", Cosmos, Crocus, Daylily "Joan Senior", Lambs Ear, Mockorange "Snowbelle", Peony, Tulips and Viola.
Got any ideas? Share them with us by e-mail.