Our apologies for not doing a Saturday blog entry. We traveled to Ohio (brrrrrrrr) to visit our awesome families last week. When we returned from the snowy Buckeye state, guess what welcomed us back to the Inn on Mill Creek: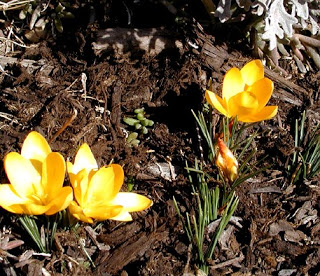 Nature awakens!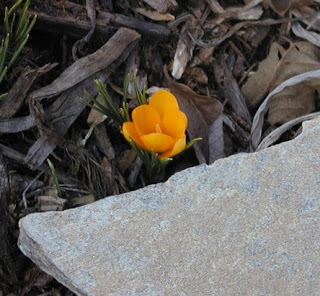 Almost missed this little guy peeking out from under a rock
Thanks to Mother Nature for giving us a break from winter with a few early crocus blooms, and reminding us that Spring is getting closer every day!