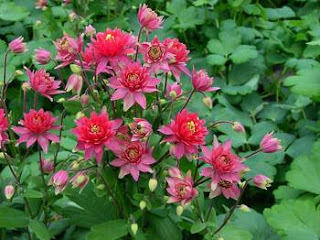 We're just eight weeks away from our favorite season — Spring — in Western North Carolina, and one way we (read: Brigette) pass the time as winter moves along in our neck of the woods is to read through favorite gardening magazines and catalogs. Nothing like looking at lush plants and colorful flowers to brighten even the grayest wintry day.
One "perennially" favorite plant nursery of the Inn on Mill Creek Bed & Breakfast is Bluestone Perennials, located in Dave and Brigette's home state of Ohio. They have a very nice catalog full of a fantastic variety of flowering plants, shrubs, groundcovers, herbs, you name it. Our hedgerow of burning bushes along the slope between the Main House and Lake House came from Bluestone Perennials, as did several of the plants in our Pool Garden and Well Garden. It's nice to have a little piece of back home here in the beautiful Black Mountains of North Carolina.
Included with Aguilegia vulgaris (Columbine) 'Clementine Red' shown above, below are some of the plants that we're thinking about ordering next for our gardens, all of which will arrive to be planted in Spring (all photo credit to Bluestone)…enjoy a little taste of things to come when the weather warms up!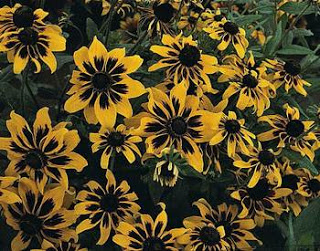 Rudbeckia hirta (Gloriosa Daisy) 'Solar Eclipse'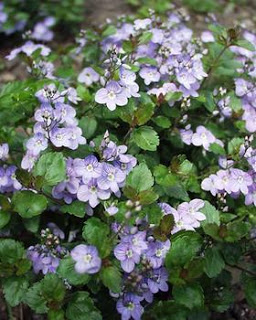 Veronica (Speedwell) 'Waterperry Blue'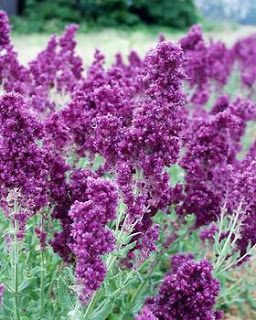 Salvia nemorosa (Meadow Sage) 'Plumosa'