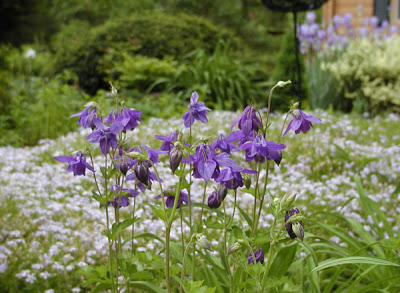 The arrival of May has been pretty nice so far in our neck of the woods. We hope our friends in Tennessee and other parts of the south who have been affected by the latest round of scary weather are all OK and getting through the week. We send our positive thoughts your way!
If anyone needs cheering up, maybe this will help: Here's what is now in bloom at the
Inn on Mill Creek Bed & Breakfast
near Black Mountain, Asheville and Old Fort, NC — beginning last week, we welcomed the azalea blooms, our evening primrose (which has really taken off after planting baby plants last year), the candytuft and false blue indigo near the North Terrace Room, columbine in the Pool Garden and one of our favorite sweet smelling blossoms — the purple bearded iris (which, just like the creeping phlox in April, matches our
McDowell Quilt Trail quilt block
nicely).
Please enjoy a few photos taken this week: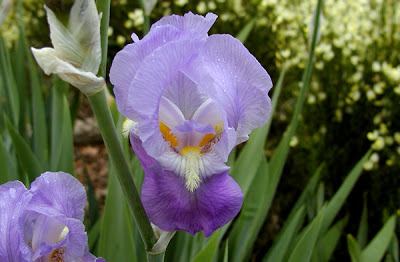 One of our irises showing its good side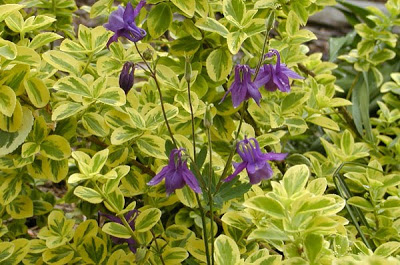 Columbine growing near Euonymus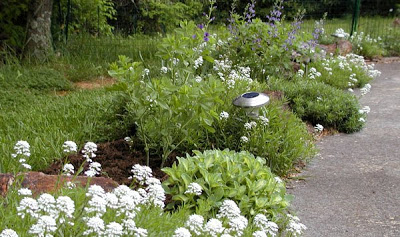 Candytuft with False Blue Indigo further back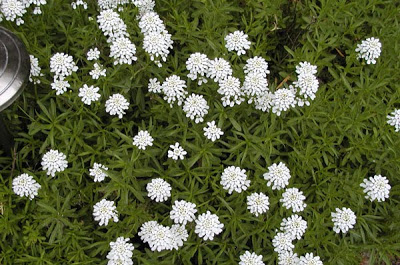 Closeup of the candytuft…need some for our White Garden
Additionally, the roses are budding and we're getting ready for a myriad of colorful blooms from them. The first one, a yellow rose, bloomed just yesterday. Brigette was inspired by how nice the roses look this year that she bought three more to place by the North Terrace Room.