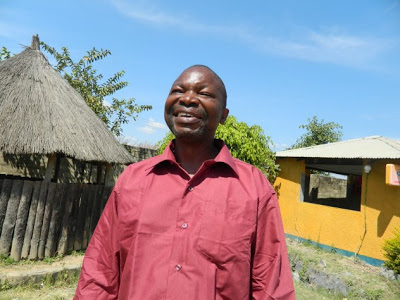 Business owner Cosmas in Zambia
Back in May, we set a springtime goal to help fund loans to two or three small business owners through Kiva, a San Francisco-based nonprofit that helps connect lenders and borrowers of microloans, helping entrepreneurs to improve their local economies and lift themselves and their families out of poverty. Many of the borrowers are from developing countries, albeit Kiva has borrowers from the U.S. as well.
We've been lending to small business owners through Kiva since we took over as innkeepers at the Inn on Mill Creek Bed & Breakfast in 2007. In addition to being one of the 970,000+ lenders around the world helping in the fight against global poverty, Innkeeper Brigette is also a volunteer Kiva Editor, editing loan descriptions before they're posted. Many of the borrowers and the microfinance institutions are in countries where English is not the common language used, so Kiva's team of volunteer translators and editors work to make sure the descriptions are grammatically correct and in English.
Volunteers edit and translate thousands of loans each month. Since Brigette edited a great deal of loans in May, Kiva gave us a $25 credit to use for a loan. Credits are donations by others that you can use to pick a borrower of your choice to whom you lend the money. When it gets paid back, the money goes back to the donor.
In addition to our credit, some of our 45 borrowers made payments on their loans or paid them off completely, and we chose to re-lend our money.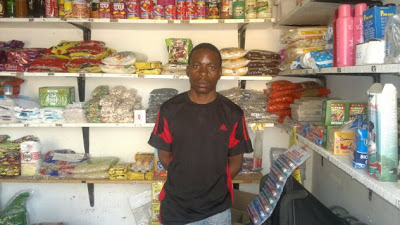 Fortune, who owns a business in Zimbabwe
In June, we were able to help fund loans to two borrowers: Cosmas, a married father of three college students who sells sodas in Zambia, and Fortune, a grocery store owner in Zimbabwe. Also, this month, we were able to help out Oke Louis, the owner of a lumber sales company in Benin, bringing our total number of loans to 48.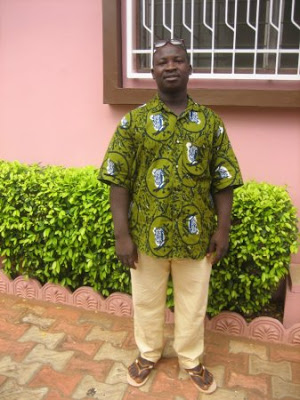 Oke Louis in Benin
We're hoping to make it to 55 loans by the end of the year…stay tuned!