Don't know about you, but summer is flying by here in the mountains of western North Carolina! Our guests are enjoying this year's ridiculously pleasant weather (high of 75 degrees on July 31, ahhhhhhh), and the fresh mountain and forest air.
But… we're just seven short weeks away from the fall season, and not long after September 20 begins the fabulous slow-motion color show provided to us by Mother Nature over a six-week period. Start thinking ahead to your fall getaway and check our room availability as October reservations are steadily coming in!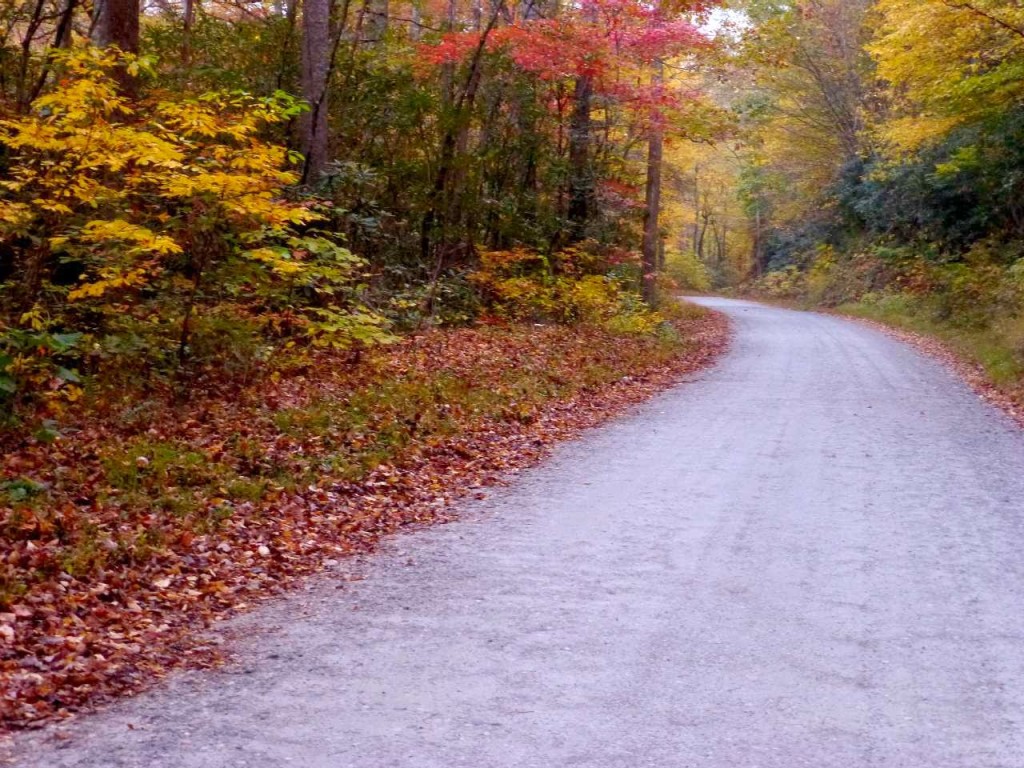 The road to the Inn on Mill Creek B&B, October 24, 2012
Peak color at our elevation (2,300 feet) is typically Oct. 21-31
In the past, we've provided a little bit of info about when the leaves change in the North Carolina mountains, and take note: our 2014 weekly fall foliage reports for our area near Asheville, Black Mountain and Old Fort, NC, will start on September 30.