Being located inside Pisgah National Forest and a site on the NC Birding Trail, we love our winged neighbors. Kicking off the return of our 12 Months of Birding series, we introduce you to the Yellow-bellied Sapsucker.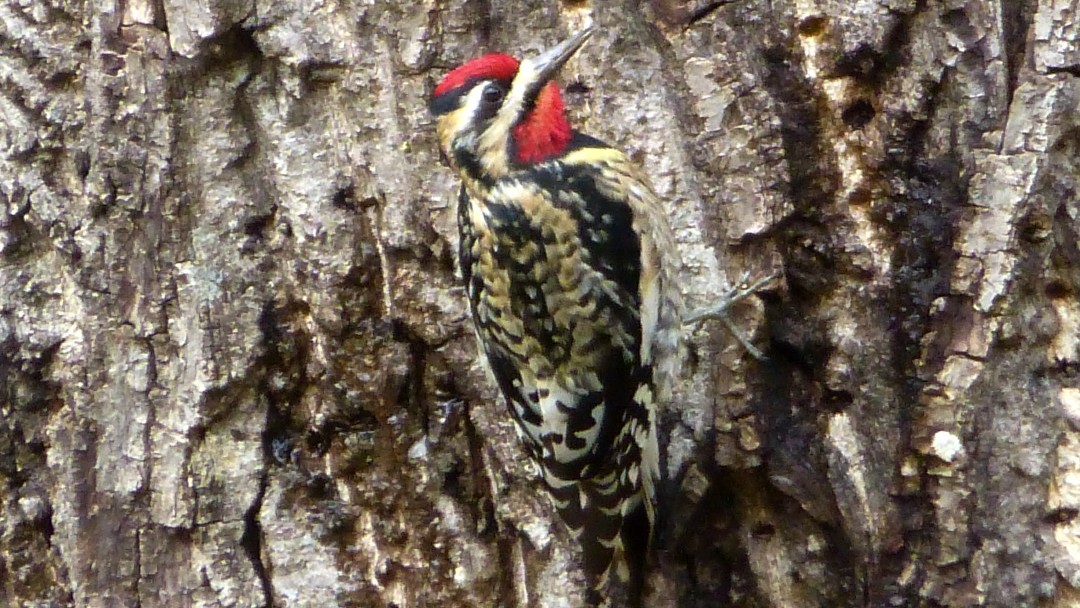 A small woodpecker, the Yellow-bellied Sapsucker is one of our winter residents at the Inn on Mill Creek B&B inside Pisgah National Forest, spending warmer months in the Midwest and northeast parts of the U.S. and in Canada.
Yellow-bellied Sapsuckers love tree sap, and ours find plenty in the butternut trees that line the driveway, like the photo above taken in 2021. You'll see them scurrying up and down tree trunks, drilling lines of small holes (called "sapwells" for all you trivia buffs out there). Males and females look similar, with one difference being that the males have red throats. Their call is described as "mewing" and it's adorable.
Learn more about the Yellow-bellied Sapsucker at allaboutbirds.org/guide/Yellow-bellied_Sapsucker/overview.
Mark your calendars for the 2023 Great Backyard Bird Count, February 17-20! We'll be counting birds in our Pisgah National Forest backyard and all birders are welcome to stop by to count birds as well (advance notice appreciated). We hope you'll join the Great Backyard Bird Count by counting birds in your backyard, too!