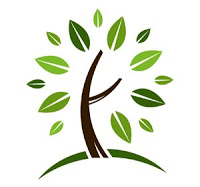 This year, we're continuing with our initiative to make the Inn on Mill Creek a more environmentally-friendly business while maintaining a relaxing and casual environment for our guests and friends. In December, we talked about our new bath amenities that use plastic alternative packaging, which helps us to reduce our plastic waste.
Conservative and efficient use of energy is another way that we're "Greening Up the Inn". For example, in 2008, we installed programmable thermostats in the Main House and the guest rooms of the Lake House, and we began replacing curtains with thermal drapes in guest rooms to efficiently manage room temperatures. We also installed thermal blinds in the two-story Great Room, which has floor-to-ceiling windows.
Weather-stripping and caulking is another relatively easy energy-saving maintenance project we've undertaken to help us manage ventilation, air flow and indoor air quality. Additionally, we perform regular maintenance on all our appliances, including regular replacement of air filters.
The sunny solarium, where guests eat breakfast during warm months, is not only a great dining room in spring, summer and fall, but also a tool for passive solar heating in the wintertime. Since the window-filled room faces south, and sunny days are the norm here, the heat generated in the solarium can be used to heat the Main House on almost every winter afternoon.
Thinking ahead to warmer weather — fresh, clean mountain breezes are one big plus to living in Western North Carolina, and we bring that fresh air inside whenever possible by opening windows and using fans during warm weather months. Taking advantage of average summer temperatures in the mid to upper 70s with low humidity, we're able to conserve energy by minimizing the use of air conditioning. We do offer A/C for the comfort of our guests, but we provide fans in guest rooms as well.
Our focus on conservative energy use also includes using compact fluorescent bulbs whenever aesthetically possible, installing dimmer lights in some of our frequently used common areas, and shutting off lights and office equipment when not in use…just a few of the ways we hope to become more energy efficient.