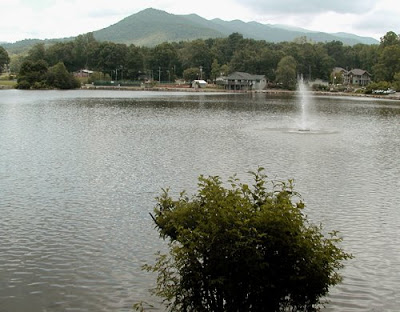 The "Seven Sisters" peaks are in the background
Lake Tomahawk and the park around it is just a few minutes northwest of downtown Black Mountain. The lake has a nice half-mile walking trail loop, and several geese and ducks make their homes at the lake along with several other bird species. There are also some pretty plants and flowers in the wooded areas around the lake: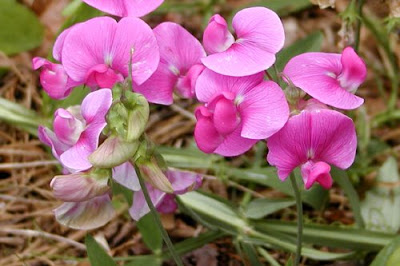 We went to Lake Tomahawk this morning with the innpugs, Csaba Pugga and Bugsy Pug, who are always treated like celebrities whenever they go out in public. Unfortunately, in order to enjoy our walk with the pugs, we didn't bring the camera with us today, but we did take it with us when we did the Black Mountain Sculpture Stroll earlier this week. Here are a few more photos from that day for you to enjoy.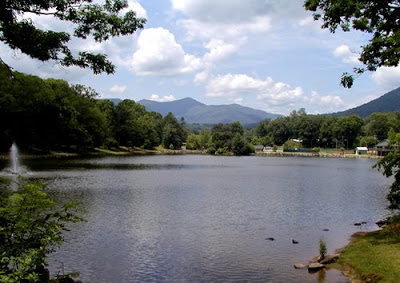 A pretty view of the Black Mountains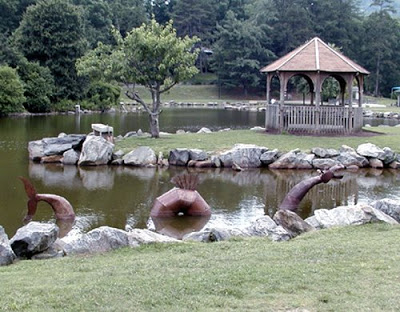 One of the sculptures by the gazebo