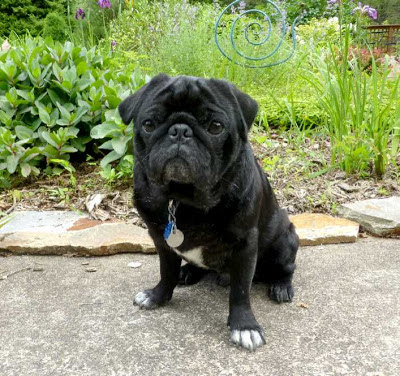 Rosco E. Walters
Our innpugs, Csaba and Bugsy, have a new little brother: Rosco! We were fortunate to have the opportunity to adopt this cutie-pie from Southeast Pug Rescue & Adoption (SEPRA), based in Suwanee, Georgia.
We're not sure of his life history, but Rosco (formerly Bosco) is five years old and he is the biggest sweetheart. If you're familiar with our innpug Csaba, Rosco has a very similar laid back, content with the world, loveable attitude. He is visually impaired, but that doesn't keep him from having a lot of fun exploring our backyard, also known as Pisgah National Forest.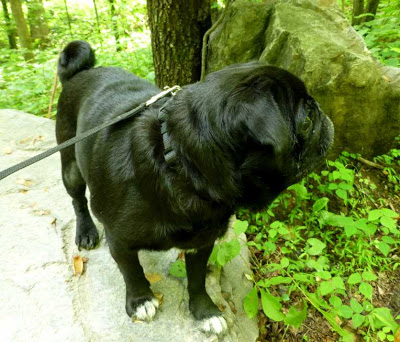 I love my new backyard!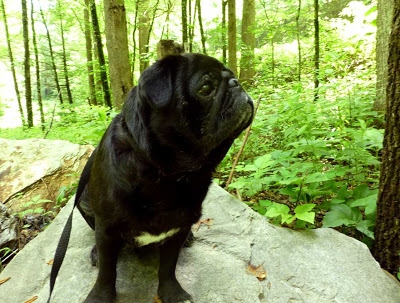 Are you getting my good side?
Csaba and Bugsy have been busy teaching Rosco the duties of an innpug, which include:
Looking cute
Doing things that make people smile and laugh
Being a pug, Rosco is, of course, a natural at both of these things.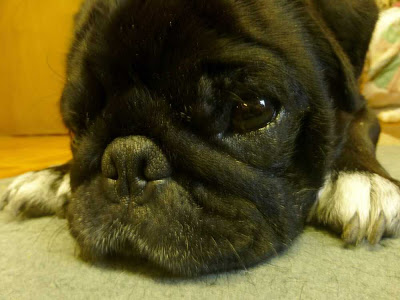 Am I cute or am I cute?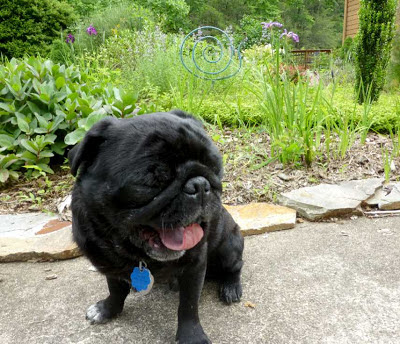 Have you taken enough photos of me yet? It's time for my nap.
Guests are already falling in love with him, just like we have. Welcome to the family, Rosco!