Work continues on our Guest Favorites Garden, a small garden space where we highlight plants and flowers that are favorites of our guests.
This year so far has been a challenging gardening year for our zone (Zone 7b), with a warm start to spring in March, a week-long cold snap in late April, and then a hot and dry start to summer. Our drought-tolerant perennials in the Guest Favorites Garden have been real troopers so far, with our year-old butterfly bush and coneflowers having a very happy season.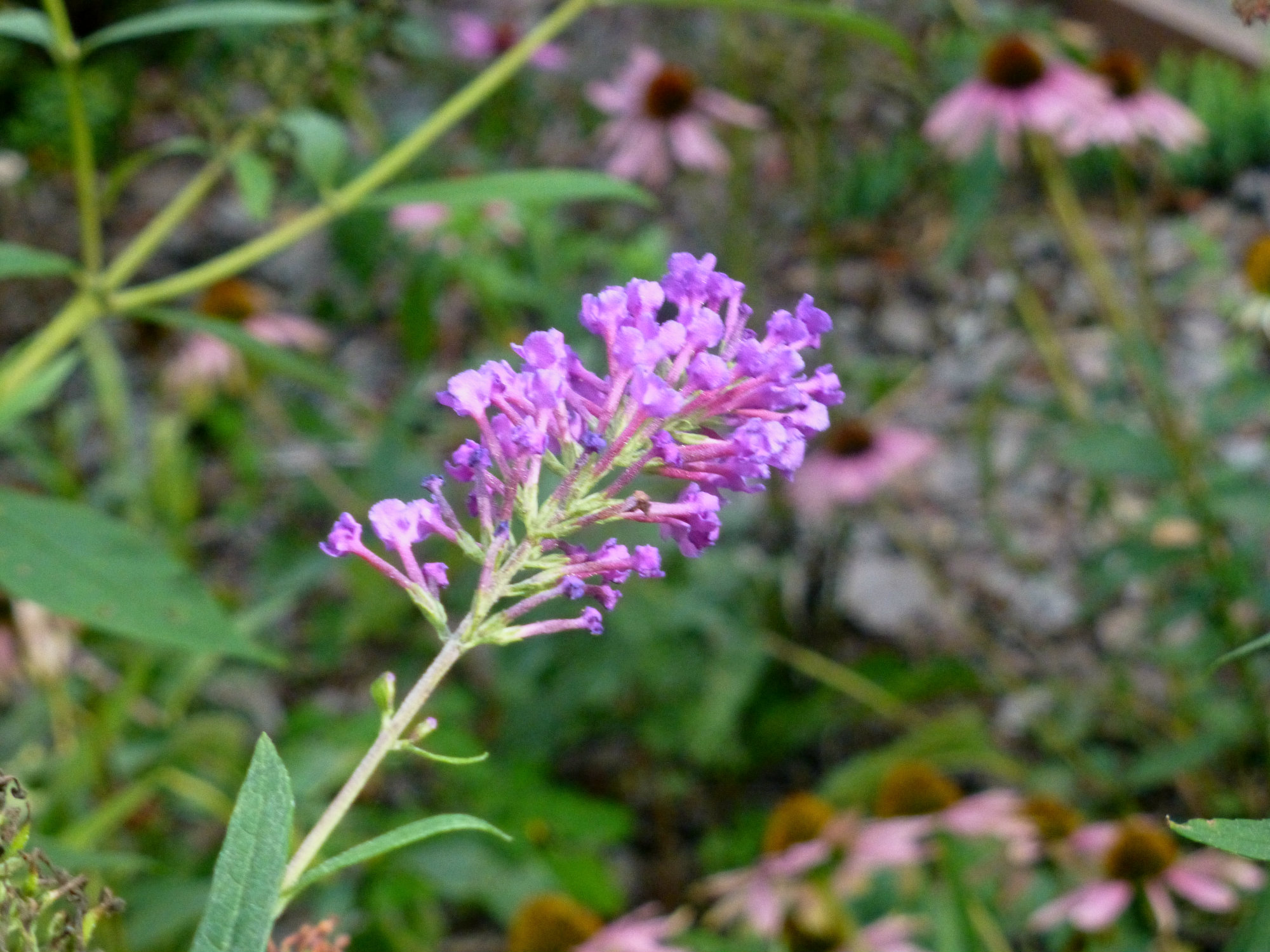 This year, we added several astilbe to the shaded area near the hostas and they fortunately are making it through the summer, yay! We'll also be adding more hostas next spring.
Other additions this year include daylilies, a rose bush and short evergreen shrubs.
Coming next year — perhaps another butterfly bush, and definitely more coneflowers and coreopsis. We're also considering bugleweed for our dry stream element to tie in some hardscaping with plants.
Let us know your favorite plants when you stay with us at Inn on Mill Creek and we'll look to add them to the Guest Favorites Garden.